Students' decision not appropriate: Quader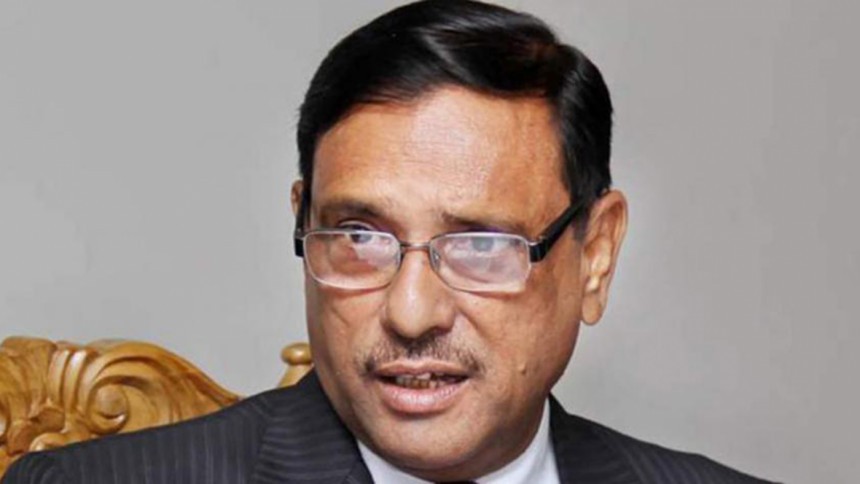 To the students waging the movement against quota, Awami League General Secretary Obaidul Quader today said it is not appropriate to boycott classes and examinations.
"Our prime minister has cleared her stand in the parliament over the quota system. Our all-out efforts are on to reach a logical solution," Quader said, reports Bangla daily Prothom Alo.
He called upon the agitators to refrain from agitation and return to classes. The students should keep trust on Prime Minister Sheikh Hasina and her word.
"The students must be patient. This is not an appropriate decision," he said, responding to the threats of indefinite class boycott from tomorrow if a gazette is not published by 5:00pm today.
Quader assured the demonstrators that "they would get solution in this regard soon". "I hope, the students would return back to their respective campuses and would continue study."  
The prime minister is thinking when and how the gazette will be published; and what will happen to the ethnic minority, disabled community, freedom fighters, women and under-developed districts, he said.