Locate disappeared journalist, end repression: Amnesty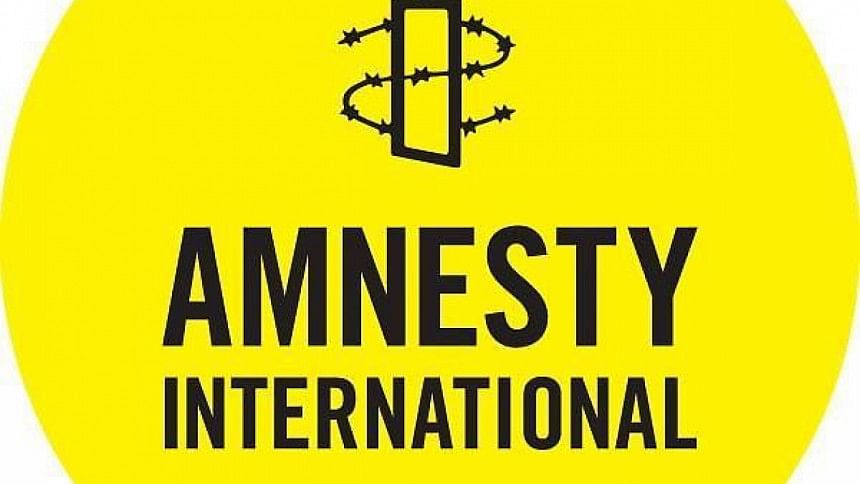 Amnesty International today urged the Bangladesh government to locate journalist Shafiqul Islam Kajol who disappeared from Dhaka more than a week ago.
It also said Bangladesh must put an end to the wave of repression in the country that has seen journalists being targeted and others threatened.
Amnesty also urged the government to promptly amend the Digital Security Act in compliance with international human rights law.
"Journalists in Bangladesh are being silenced under the draconian Digital Security Act. Recent cases against journalists, including a prominent newspaper editor, a journalist who was tortured and a newspaper editor feared to be a victim of enforced disappearance are chilling reminders that freely expressing one's views in Bangladesh can come at a very high cost," said Saad Hammadi, South Asia Campaigner at Amnesty International.
Kajol, editor of the daily Pokkhokal, went missing on March 10 after he went out of his Bakshibazar house.
His disappearance came a day after Saifuzzaman Shikhor -- a ruling party lawmaker from Magura-1 -- filed a case against him, Editor-in-chief of daily Manabzamin Matiur Rahman Chowdhury, and 30 others on charge of publishing a report with "false information" and circulating it on social media.
The disappearance of Kajol sends a chilling message that people can no longer express their opinions freely and safely, Hammadi said urging to ensure he is released if he is under state custody.
The statement said more than 1,000 cases have been filed under the Digital Security Act since it was put into effect in October 2018. The cybercrime tribunal has dismissed more than 200 cases for lacking sufficient evidence into the allegations.
Saad Hammadi said they expressed their concerns about how some of the provisions of the law could become potential instruments of repression and called for its repeal.
"We are only seeing the manifestation of it now," he added.
In the statement, the rights body said it has also documented several instances of human rights abuses carried out by law enforcement officials and other state agencies against journalists and others at the behest of lawmakers, government officials or members of the ruling political party.
It mentioned how Kurigram journalist Ariful Islam was picked up from his house in the middle of night and was tortured and threatened with "encounter" -- a term popularly used to refer to extrajudicial execution.
"Almost anyone critical of the government is under increasing risks in Bangladesh, being dragged from their homes, tortured and put in jail simply for expressing their views. The authorities must immediately put an end to this crackdown and ensure conditions where people feel safe to express themselves without fear of reprisals. When trust is eroded like this, no one can feel safe," said Saad Hammadi.