Amnesty Int'l demands Kiron's release
FIFA, AFC express concern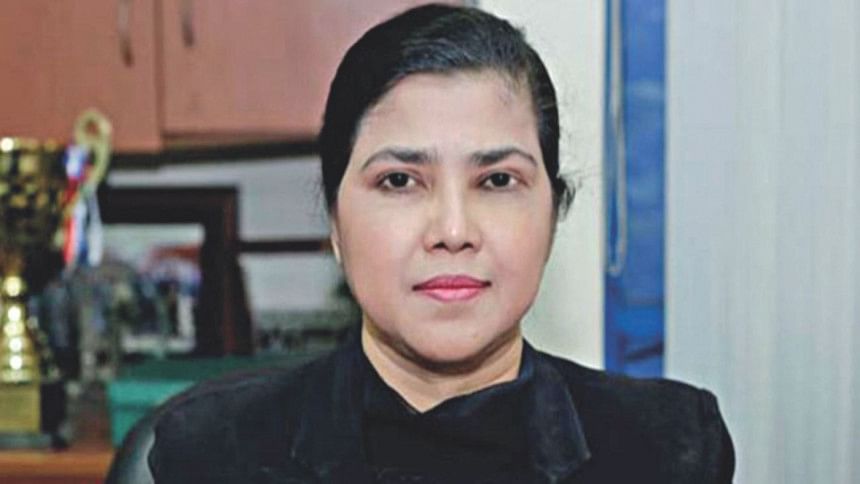 Amnesty International yesterday demanded the 'immediate and unconditional release' of Mahfuza Akter Kiron, the women's wing chairman of Bangladesh Football Federation (BFF) and FIFA Council member, who was arrested and later sent to jail on Saturday in a defamation case.
In a press release, the organisation's South Asia Campaigner Saad Hammadi said: "Championing football is not a crime. Mahfuza Akhter Kiron was merely exercising her right to freedom of expression by stating that the Prime Minister favoured cricket over football. If the implications of a defamation case were not so serious, it would be laughable. Mahfuza Akther Kiron must be released immediately and unconditionally."
The statement feared that if found guilty, Kiron could be sentenced to a maximum of two years under Bangladesh's Penal Code.
Kiron was arrested in a defamation case lodged on March 12 under 'CrPC 500' by a sports organiser where the plaintiff accused the high-profile football official of making derogatory remarks against Prime Minister Sheikh Hasina.
Making reference to similar recent arrests under what it termed as a 'Draconian Digital Security Act', Hammadi further said in the statement: "The crackdown on freedom of expression is one of the main reasons why Bangladesh's image has been tainted globally. As long as these arrests continue, and as long as these repressive laws remain in force, Bangladesh will be unable to claim its place as a rising economy that upholds human rights."
Meanwhile, the game's world governing body, FIFA, and Asian governing body, AFC, expressed concern over the arrest of the FIFA council member.
A highly-placed official of the Bangladesh Football Federation, yesterday, confirmed that Sanjeevan Balasingam, FIFA director of the members associations of Asia and Oceania zone, and , AFC official Ravi Kumar, among others, called the BFF's office and expressed their concern over the issue.
"They called our office after learning of the news from international media. They expressed deep concern at the arrest of the FIFA Council Member Mahfuza Akter Kiron," said the BFF official.