Turkish court sentences journalists to prison over coup links: Amnesty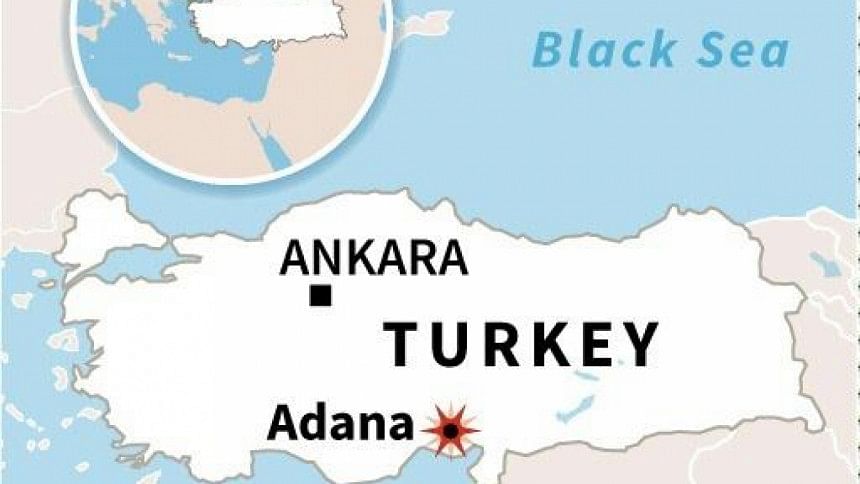 A Turkish court handed six journalists jail sentences on Friday of up to just over 10 years for links to a failed military coup in July 2016, rights group Amnesty International said.
Thirty journalists and executives from the now-defunct Zaman newspaper, widely seen as the flagship media outlet for the network of US-based cleric Fethullah Gulen, were put on trial two months after the coup attempt.
Gulen has lived in self-imposed exile in Pennsylvania since 1999 and Ankara blames him for instigating the failed coup. He denies any involvement.
On Friday, the court sentenced prominent journalists Sahin Alpay and Ali Bulac to eight years and nine months in prison for "membership of a terrorist organisation", while Mumtazer Turkone and Mustafa Unal were sentenced to 10 years and six months in jail, Amnesty said. The journalists had denied the charges.
"Yet again, journalists have received criminal convictions under anti-terror laws with nothing more than their critical writings presented as evidence," Fotis Filippou, Amnesty International's Campaign Director for Europe said in a statement and called for the verdict to be overturned.
Five other former Zaman journalists prosecuted in the same trial were acquitted.
"The conviction of six journalists on terrorism charges without a shred of credible evidence against them shows that the systematic attempt to silence the media in Turkey continues," Filippou said.
Following 20 months of imprisonment, Alpay was freed in March and put under house arrest, after Turkey's Constitutional Court had ruled twice that his rights had been violated while in custody and requested his release.
Turkish authorities have detained and formally charged 77,000 people suspected of links to the failed coup, the interior minister said in March. They have also shut down about 130 media outlets.
Erdogan has said some journalists helped nurture terrorists through their writing, and says the crackdown is needed to ensure stability in Turkey, a NATO member that borders Syria, Iraq and Iran.
Critics say Erdogan is using the post-coup crackdown to muzzle dissent and tighten his grip on power, charges he denies. The European Union, which Turkey aspires to join, has also criticized the crackdown.