Call off transport strike for sake of people: Quader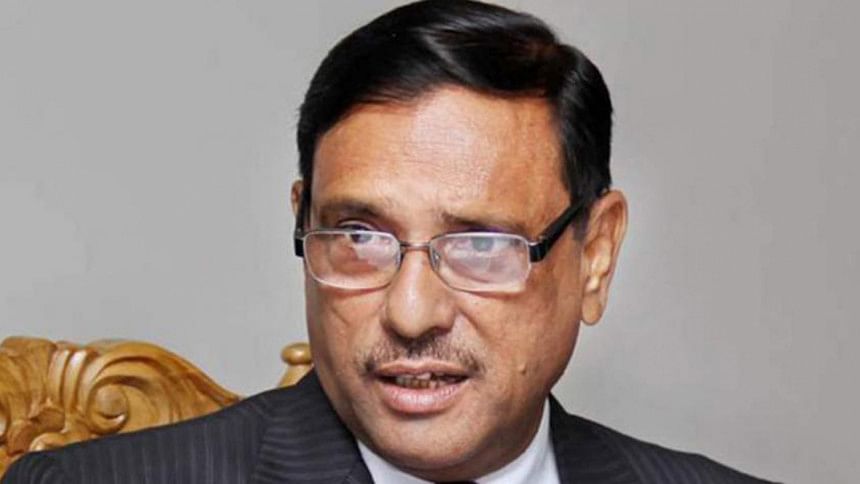 Road Transport and Bridges Minister Obaidul Quader today urged the transport leaders to withdraw their 48-hour strike considering public sufferings.    
Quader, also general secretary of ruling Awami League, came up with the request while talking to reporters at Setu Bhaban in Dhaka's Mohakhali.
He also repeated the government stance about the newly passed and the much-anticipated Road Transport Act-2018.   
The minister at a press conference on Tuesday said there was no question of amending the law within the tenure of the government as only a few days were left of the parliament's last session.
The minister also said that the law had been enacted after three years of discussions with transport leaders.
Why transport worker protesting?
The transport workers started a 48-hour strike across the country this morning to press home their eight-point demand mainly related to bringing amendments to the recently passed Road Transport Act-2018.
Commuters have been suffering immensely as no public transports were seen plying on the city roads except some CNG-run auto-rickshaws and a huge number of rickshaws.
Yesterday, the Bangladesh Road Transport Workers Federation announced the strike at a rally in front of the Jatiya Press Club in the capital.
What are their demands?
The demands include making all offences under the Road Transport Act "bailable", cancellation of the provision that allows a worker to be fined Tk 5 lakh for involvement in a road accident, changing the minimum educational qualification required to obtain driving licences from class-VIII to class-V, and ending harassment by police on roads.