Transport Strike: Ctg 'cut off' from 9 dists for 10 hours
Thousands suffer as they get stranded at bus stops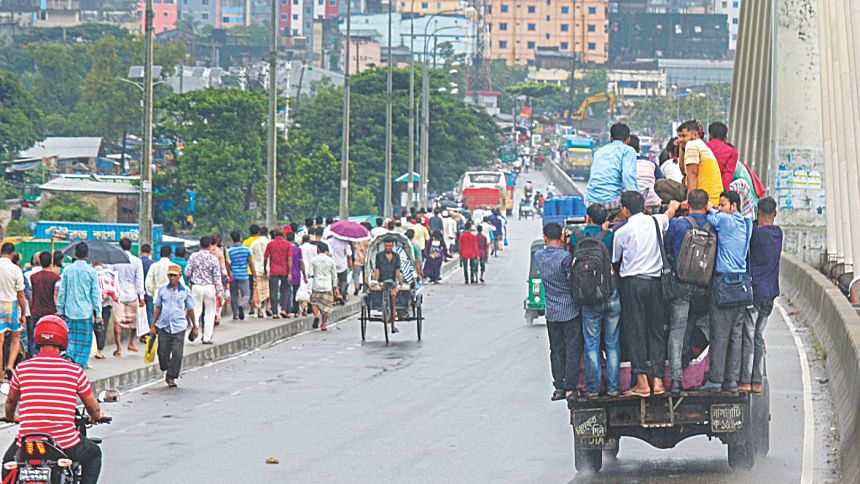 Chattogram's road communication with nine districts was nearly cut off for about 10 hours due to a strike enforced by a group of transport owners, causing daylong suffering to thousands of people yesterday. 
The vehicles began plying the roads around 4:00pm, after the authorities assured the transport owners of informing the road transport minister about their demands.
Gono o Ponno Paribahan Malik-Oikya Parishad on Wednesday announced that they would go for the strike unless their demands were met.
Some of their demands include cancellation of all fines for expired licence and registration of vehicles; relaxed requirements for drivers' licence; and fitness certificates for older vehicles.
Across the port city, students, office goers and other commuters faced severe transport crisis until the evening. School students stood helplessly near intersections looking for vehicles in the morning.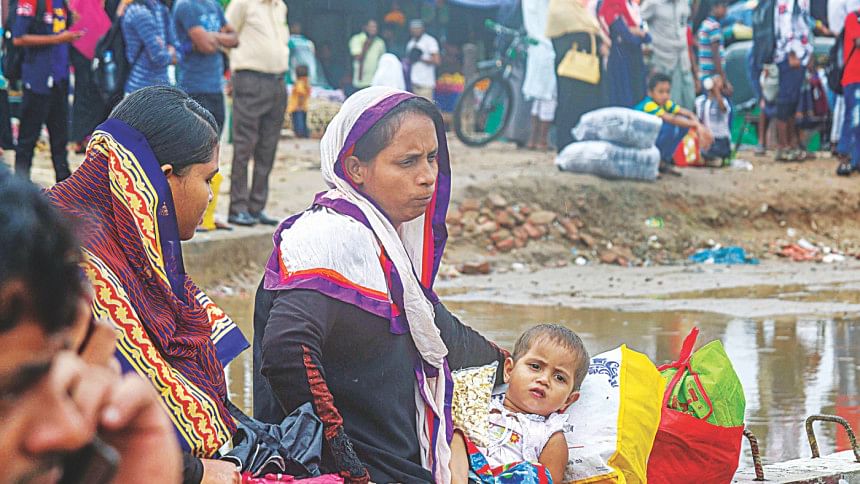 Hundreds of commuters had to walk to their destinations in the scorching heat throughout the day.
Mallika Debi, mother of a 2nd grader, said she struggles on the way to and from her daughter's school on an ordinary day due to inadequate public transport in the city. But yesterday's strike made it much worse, she added.
Almost no buses left the terminals in Shubhopur, Kadamtali, Alangkar, AK Khan, Bahaddarhat and Cinema Palace.
People who wanted to go to Cox's Bazar, Khagrachhari, Rangamati, Bandarban, Feni, Noakhali, Lakshmipur, Cumilla and Brahmanbaria had to wait for hours for buses.
"My daughter and I had to walk on the highway and got on one human haulier after another to travel less than 50km while coming to the city from Dohazari," said Mohammad Saifuddin, who was walking near Karnaphuli Notun Bridge.
No goods-laden vehicle left or entered the city, causing a near-stalemate in Chattogram port.
Chattogram Port Authority Secretary Omar Faruq said imported goods delivery through trucks and lorries had to be stopped.
However, semi-trailer trucks were not part of the strike, said the port official.