Vehicular movements on Dhaka-Sylhet, Dhaka-Ctg highways resume
Vehicular movement between Dhaka-Chattogram and Dhaka-Sylhet was resumed as transport workers withdrew their blockade on Dhaka-Narayanganj Link Road this afternoon.
The workers cleared the roads in Signboard area around 2:00pm, eight hours after they joined strike protesting enforcement of the Road Transport Act 2018, said Mazharul Islam, officer-in-charge of Jatrabari Police Station of Dhaka Metropolitan Police (DMP).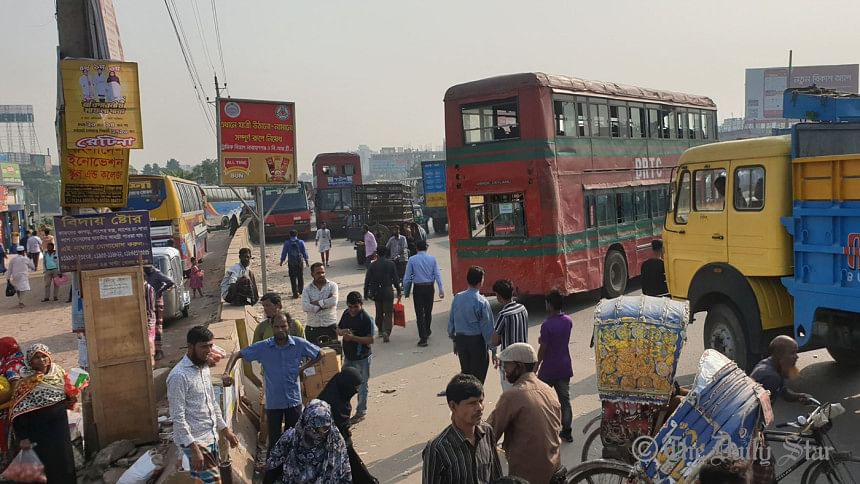 The strike was withdrawn ahead of a meeting between transport leaders and the home ministry.
"But we are steady on our demands, we will go on strike again if our demands are not met," several protesting workers said.
Commuters faced immense suffering sicne 6:00am as there were no busses on Dhaka-Chattogram and Dhaka-Sylhet highways. Some were seen waiting to take the train while others opted for walking, reports our local correspondent.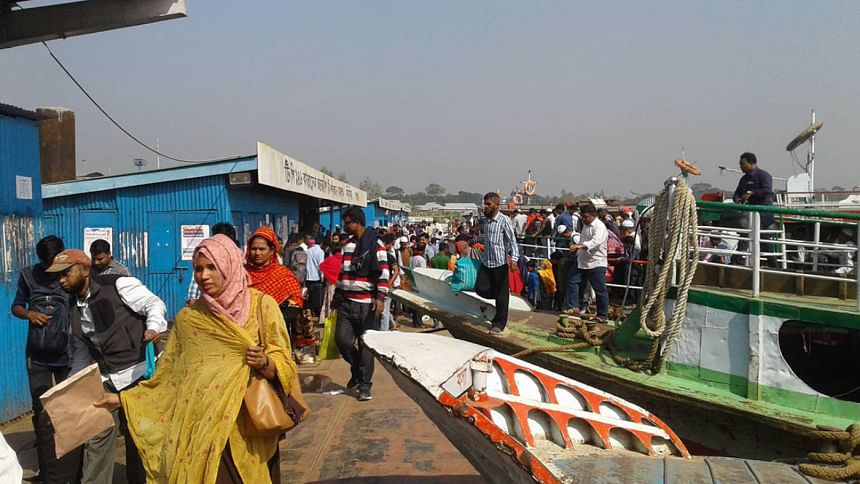 Even the private cars were not being able to ply the roads as strikers kept the Dhaka-Narayanganj Link Road in Signboard area blocked till 1:56pm which created a four-kilometre traffic jam. As a result, traffic movement was also halted on the two highways.
On the other hand, bus operation on Dhaka-Mawa highway remained halted since morning. The bus terminals were empty while commuters were seen waiting for buses. Similar situation prevailed at the Shimulia Ferry Ghat. Many commuters faced great trouble after reaching the ghat from southern parts through launches, reports our Munshiganj correspondent.
In Khulna the strike has been going on for the third consecutive day today. Many commuters went to the Sonadanga bus terminal in the morning as the internal bus-service was supposed to be normal today only to find the counters closed, reports our Khulna correspondent.