48-hr transport strike in Ctg starts tomorrow
Workers call it to protest alleged extortion by MP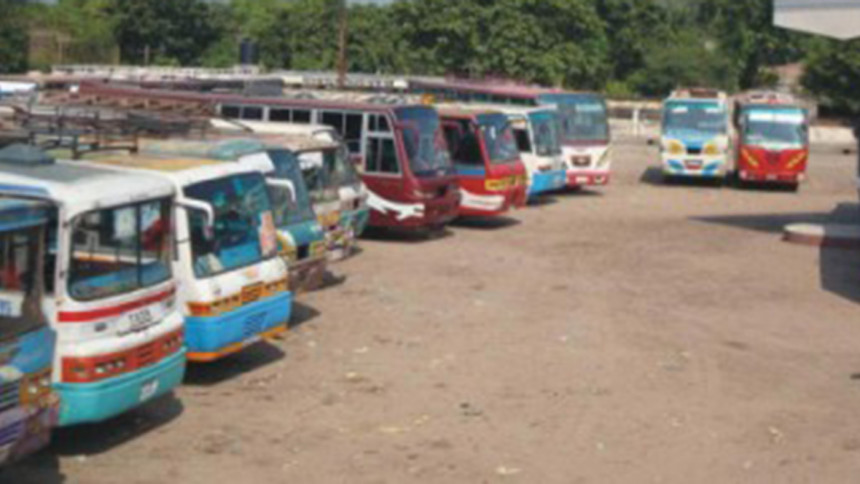 A transport workers' federation has called for a 48-hour transport strike in greater Chattogram from 6:00am tomorrow, protesting alleged extortion by Chattogram-4 lawmaker Didarul Alam.
The Chattogram chapter of Bangladesh Road Transport Workers Federation (BRTWF) called for the work abstention alleging Didarul demanded a monthly extortion fee of Tk 2 lakh from Chattogram Human Hauler Owners Association, an associate body of BRTWF Chattogram, read a press release.
Osman Ali, general secretary of BRTWF central committee, of which former shipping minister Shajahan Khan is the executive president, claimed the regional committee called for work abstention protesting physical torture on its leaders.
Didarul assaulted Oli Ahmed, secretary of BRTWF Chattogram, and Khursed Alam, joint secretary of Chattogram Human Hauler Owners Association, after they had refused to comply with Didarul's demand, alleged Mohammed Musa, president of BRTWF Chattogram.
MP Didarul has long been trying to take over Chattogram Human Hauler Owners Association to accommodate his supporters, Musa alleged.
The association controls the vehicles of route-8, under which human haulers run between Alonkar intersection and Sitakunda.
Contacted, Didarul denied the allegations and said he summoned the leaders of Chattogram Human Hauler Owners Association because vehicle owners alleged that the association collected extortion fee from each vehicle.
"The vehicle owners complained that the Chattogram Human Hauler Owners Association collects Tk 3000 per month from each vehicle as extortion fee. I just wanted to know the reason. But nothing else happened there," he claimed.
Didarul said the people, leading Chattogram Human Hauler Owners Association and BRTWF Chattogram, were involved with BNP and had cases filed against them in 2014.
Meanwhile, Greater Chattogram Sarak Paribahan Oikya Parishad, another transport organisation, rejected the strike in a press release on Saturday evening saying the crisis could be resolved through discussion.