Leopard beaten to death in Sherpur after injuring one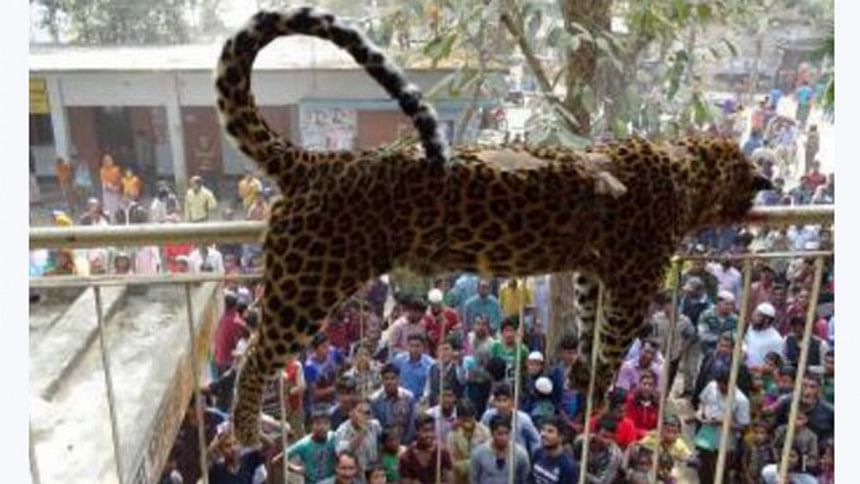 Villagers beat a leopard to death after it attacked the mayor of Sribordi municipality at Shait Kakra village in Sribordi upazila of Sherpur today.
According to the witnesses, the leopard entered the village from forests in the morning. As local people chased the animal it took shelter in a hole made for shallow engine.
At one stage, when Mayor Abu Syed, 29, along with some local people went there the leopard swooped on him, leaving him critically injured.
He received severe injuries as the animal tore off his ear and flesh from the forehead. Later, he was rushed to Mymensingh Medical College Hospital.
Meanwhile, local people caught the leopard and beat it to death with sticks.
S Alam, officer-in-charge of Sribordi Police Station, said the body of the tiger was kept at the Upazila Parishad premises.
Rezaul Karim, assistant forest preservation of Sherpur, formally identified the eight feet long animal as a leopard and hinted that it may have crossed into Bangladesh from the Indian forests.