Wild elephant tranquilised yet again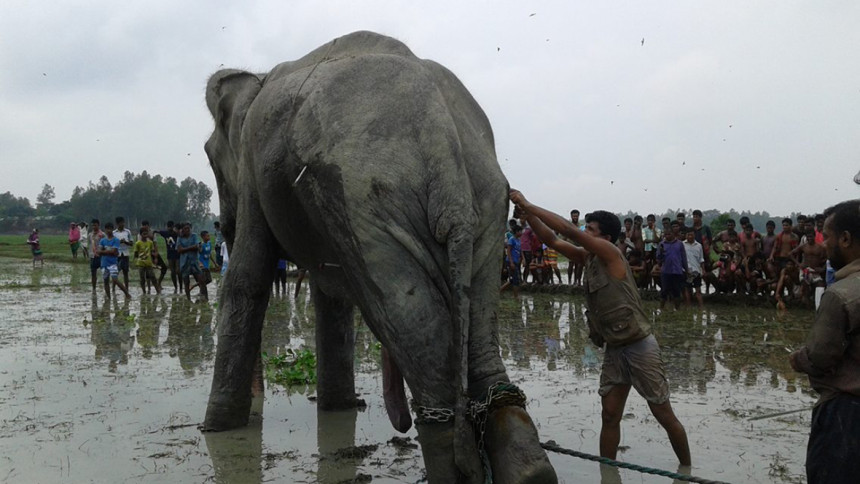 The stranded wild elephant, recently rescued and named as Bangabahadur, has been tranquilised yet again this morning.
Bangabahadur surfaced from one of the wetlands in the area before moving into an open field at Koyra village in Sharishabari upazila in Jamalpur around 7:00am, said Ashim Kumar Mallick, wildlife inspector of the Bangladesh Forest Department.
Around 5:00am this morning she broke off her shackles, reports our Jamalpur correspondent.
A 17-member rescue team of the Bangladesh Forest department started following her tracks soon after she started roaming around, reports our correspondent quoting Mustafizur Rahman, assistant veterinary surgeon of Bangabandhu Safari Park, Cox's Bazar.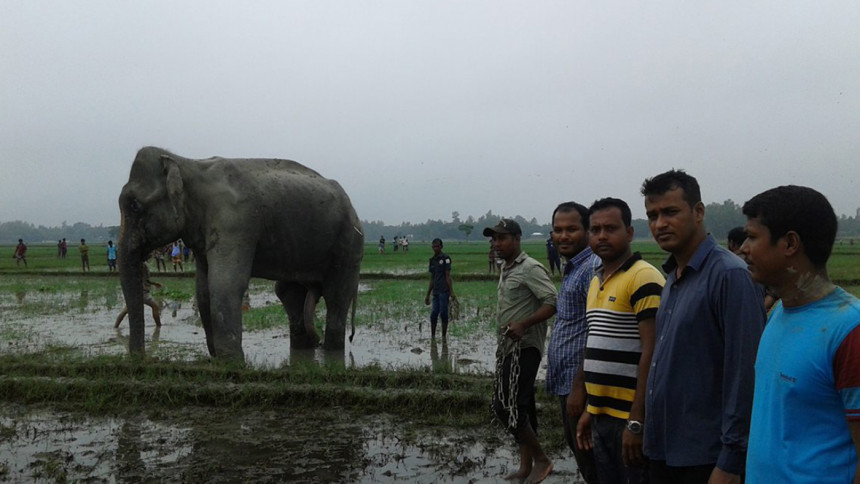 She was tranquilised around 10:00am and later tied to a mango tree in the village, said Mustafizur Rahman.
Two more elephants are likely to be brought from Bangabandhu Safari Park in Gazipur tomorrow in order to move the elephant to a truck, Tapan Kumar Dey, chief executive of Nature Conservation Society told our correspondent.
The rescue team is planning to lift her into a truck by tomorrow noon and shift her to Bangabandhu Safari Park in Gazipur, added Tapan.