Gazipur custodial death: Family demands judicial probe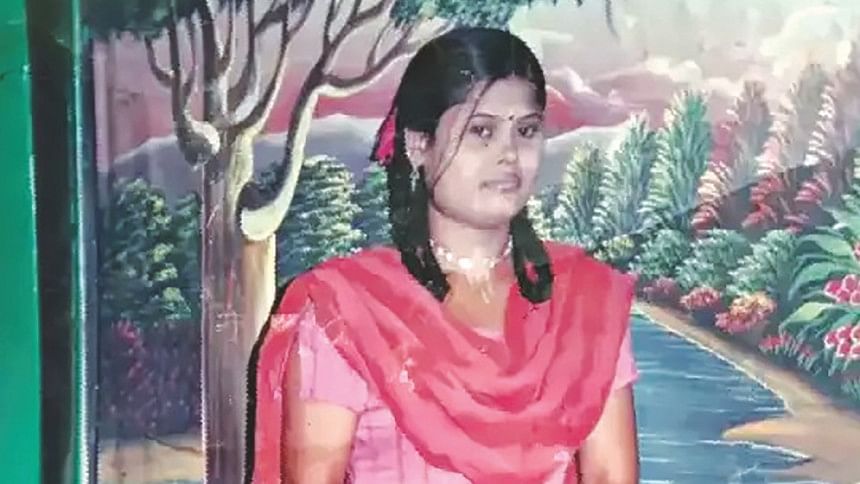 Family members of Yasmin Begum, who died in the custody of Gazipur police early Wednesday, demanded a judicial probe into the death.
They said today they had no faith in police "investigating one of their own colleagues".
"Police beat up my sister, failing to find her husband… How do the police, who beat my sister to death, investigate the murder [themselves]? They will definitely be biased. We want a judicial probe. We want justice," Yasmin's younger brother Jahangir Hossain told our Gazipur correspondent today.
Deputy Commissioner Manjur Rahman of DB in Gazipur earlier said Yasmin was arrested with 120 yaba pills and taken to the DB office in the city. She later fell ill and was taken to hospital, where she died.
Gazipur Metropolitan Police yesterday formed a three-member committee led by its additional commissioner Md Azad Mia to investigate the incident.
The committee was asked to submit its probe report in seven working days.
Talking to this paper, Jahangir today alleged that police personnel charged baton on Yasmin's relatives in front of the morgue of Shaheed Tajuddin Ahmad Medical College when they asked law enforcers for the reasons behind beating her to death.
Police, however, denied the allegation. 
Victim's son Yasin Arafat Jisan said, "There is no case against my mother. She used to run a poultry farm…To protect themselves, police are now trying to present my mother as a drug peddler.
"Where do we get drugs?" he said, adding those who conducted the funeral bath, ghusl, of his mother told them that her body had huge bruises.
Jisan said they would soon go to the police station for filing a case against the responsible police personnel.
According to the family, about 4-5 men in plainclothes, who introduced themselves as DB officers, showed up at their home in Bhawal on Tuesday evening and said they were looking for Abdul Hai, who is Jisan's father, over allegations of drug dealing against him.
When Jisan and his mother told the men that Abdul was not at home, they started beating her up and took her in custody, he said. 
Around 11:00pm on Wednesday, Jisan received a phone call from someone who told him that his mother had fallen ill and had been taken to Gazipur Shaheed Tajuddin Ahmad Medical College Hospital.
After going there around 1:00am on Wednesday, he found out that his mother had died.