Woman dies in DB custody hours after being picked up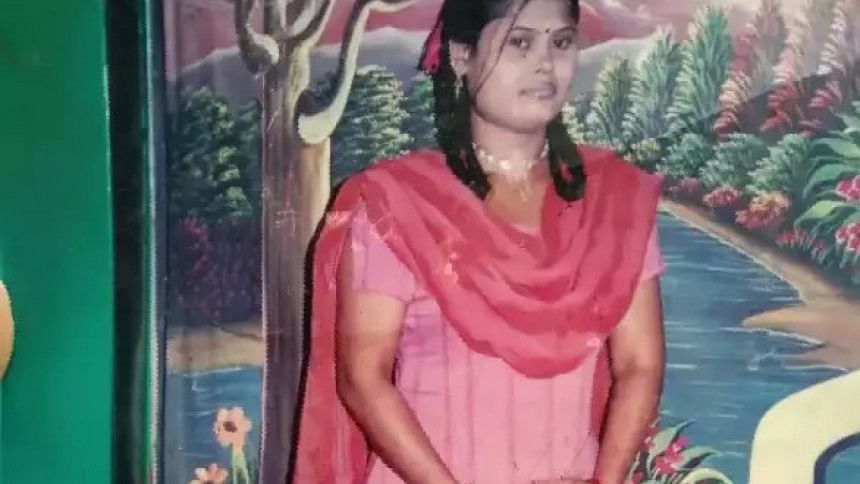 A woman died in the custody of the Detective Branch (DB) of police hours after being picked up in Gazipur last night, our Gazipur correspondent reports.
Her son has alleged that his mother was tortured to death by DB men.
Yasmin Begum, 40, wife of Abdul Hai of Gazipur's Bhawal area, worked with her son Yasin Arafat Jisan, 17, at a poultry farm.
Jisan told our local correspondent today that some men in plainclothes, identifying themselves as DB officials, came to their home looking for his father about his alleged use and sale of drugs.
As Abdul Hai was not home at the time, the DB men then physically assaulted Yasmin and took her into custody.
Around 11:00pm, Jisan said police told him over phone that Yasmin had fallen ill and was taken to Gazipur Shaheed Tajuddin Medical College Hospital.
By the time he reached the hospital at around 1:00am, Yasmin had died. He added that there were wounds on Yasmin's body.
Md Manjur Rahman, deputy commissioner of Gazipur DB police, said that Yasmin was arrested from her residence with 120 yaba tablets and taken to Gazipur Metropolitan DB Office at Joydebpur after Maghrib.
Later, she fell sick and was taken to hospital, the police official added.
The hospital's Residential Medical Officer Md Rafiqul Islam said Yasmin was hospitalised around 10:00pm with chest pains and breathing problems. She was referred to the National Institute of Cardiovascular Diseases (NICD) in Dhaka but she died an hour later, the physician added.
He suspected cardiac arrest to be the cause of death, but added it could be confirmed after the results of the postmortem, conducted today at the hospital, are known.
The body was handed over to the family around 2:00pm today. Jisan said that he will file a case in connection with this incident after the funeral.
He said that his father was a drug addict but did not deal drugs and claimed that no case was filed against any of his family members.
On the recovery of yaba tablets, Jisan said he did not understand why the police had framed his mother in this way.  
DC Manjur Rahman, however, said that his family members had been arrested before and were involved in using and trading in drugs. 
A three-member committee led by additional commissioner of Gazipur police Md Azad Mia was formed today to investigate the incident, said Gazipur Metropolitan Police Commissioner Md Anwar Hossain.
The committee has been asked to submit the probe report within seven working days.