Dalilah powers to hurdles gold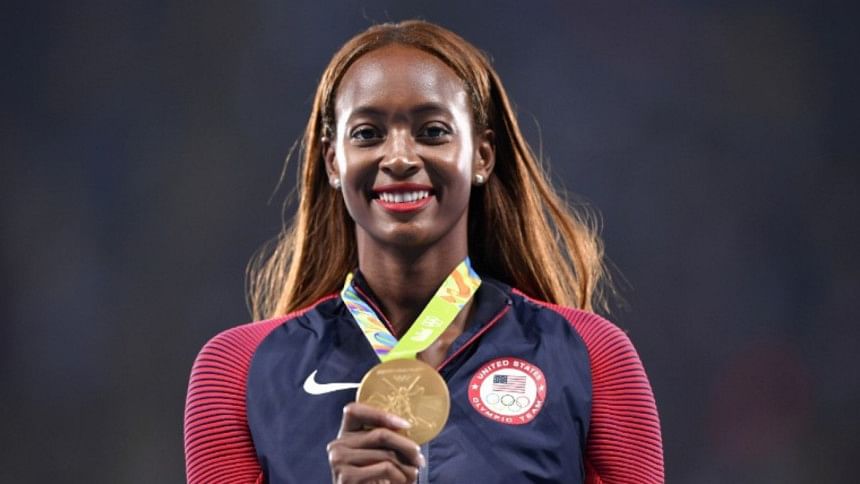 Dalilah Muhammad powered to a brilliant victory in the women's 400m hurdles Thursday to become the first winner of the event from the United States in Olympic history.
The 26-year-old, the fastest woman in the world this year over the distance, blasted out of the blocks and held on to a commanding lead for a deserved gold in 53.13sec.
Sara Slott Petersen of Denmark took silver in 53.55sec while Muhammad's team-mate Ashley Spencer claimed bronze in 53.72.
"The reality of winning is even better than the dream; Olympic champion, in front of my name," Muhammad said afterwards.
"Being the first American to win this title adds a bit of extra sparkle."
Muhammad's triumph ends a frustrating story of near-misses and heartache for American women in what is one of the most demanding events in track and field.
Since the event was introduced for women at the 1984 Los Angeles Games, US runners have taken silver on no fewer than five occasions.
Despite Muhammad's form this season, a question mark remained over her inexperience.
Heading into Rio she had only ever represented the United States at major championships once before, when she won silver at the 2013 worlds in Moscow.