Rio Olympics: Yuan wins men's 3m springboard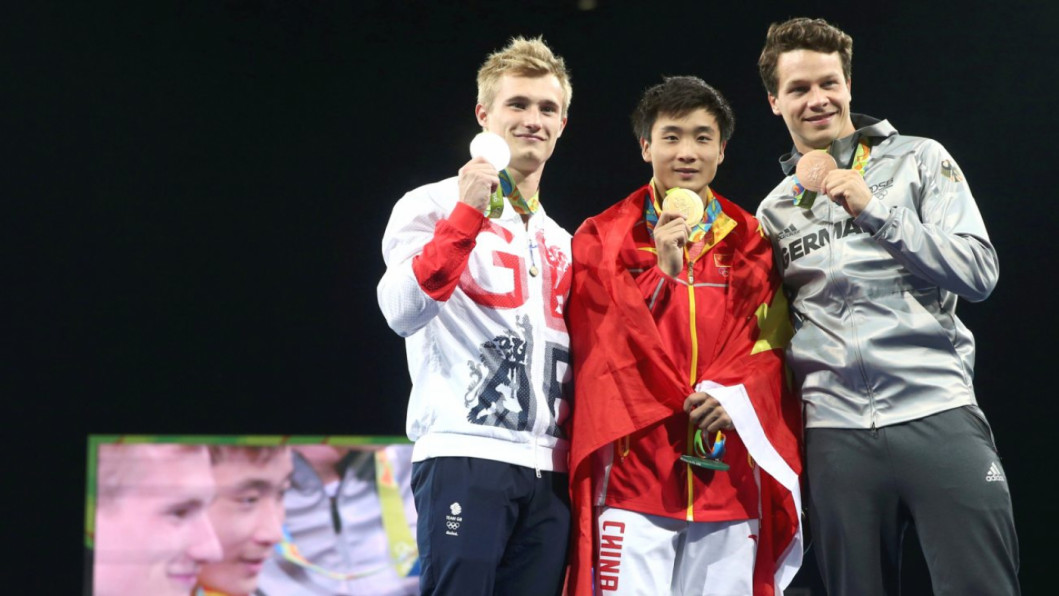 Cao Yuan shook off the pressure of being the only Chinese diver left in the field -- a rarity in Olympic finals -- to deliver China's fifth diving gold medal.
Cao won the men's 3m springboard competition, taking the tally to five golds in six events for diving's superpower.
Britain's Jack Laugher took silver and Patrick Hausding of Germany won bronze.
Cao got a golden chance -- but increased pressure -- after his compatriot He Chao, the reigning world champion, surprisingly tumbled out of the competition in earlier rounds.
That meant for the first time since Athens 2004, China would not have two men on the podium for the event.
"Competing all by myself is indeed a lot of pressure but I was able to let go and really focus on my performance and putting on a show," said Cao, 21.
It was his second medal in Rio and exacts revenge against Laugher, who took gold along with diving partner Chris Mears last week in the 3m synchronised event.
Cao and Qin Kai were relegated to bronze.
The contest took place in the Rio diving pool that had turned green last week due to mismanagement of chemical levels, according to Games organisers.
But it was back to a normal aqua-blue by Tuesday.
Cao's ability to coolly step in and win gold after top Chinese hope He crashed out underscored the remarkable revolving door of elite diving talent that China continues to churn out.
Cruising to victory
Cao took the lead from round one and never looked to be seriously threatened.
After his final dive, he sprint-swam to the pool stairs and pumped his fist, later expressing surprise at the uncharacteristic show of emotion from a Chinese diver.
"I don't want to show too much excitement, even if I get a medal. That's my personality," he said.
Laugher, whose 3m synchro win last week was Britain's first-ever diving gold medal, counted himself lucky to have won anything on Tuesday, barely qualifying for the final.
"I think I had a superb performance considering what went down earlier. I really let loose in the final and to come up with a silver medal is really fantastic," he said.
Cao finished at 547.60 points, a solid 23.75 ahead of Laugher.
The win keeps China on course to match their seven-gold haul from Beijing in 2008.
Two events are left, the men's and women's 10m platform.
The women's 10m final Thursday will be a battle of teens, with 17-year-old reigning world champion Kim Kuk-hyang of North Korea going up against China's Ren Qian, who is just 15 but finished second to Kim at the worlds last year.
The Games will close with a highly anticipated showdown in the men's 10m platform on Saturday.
American Steven Boudia upset China's Qiu Bo in London for gold, and British diving star Tom Daley took bronze. All are back for a rematch in Rio.