Can we dream on an Olympic scale?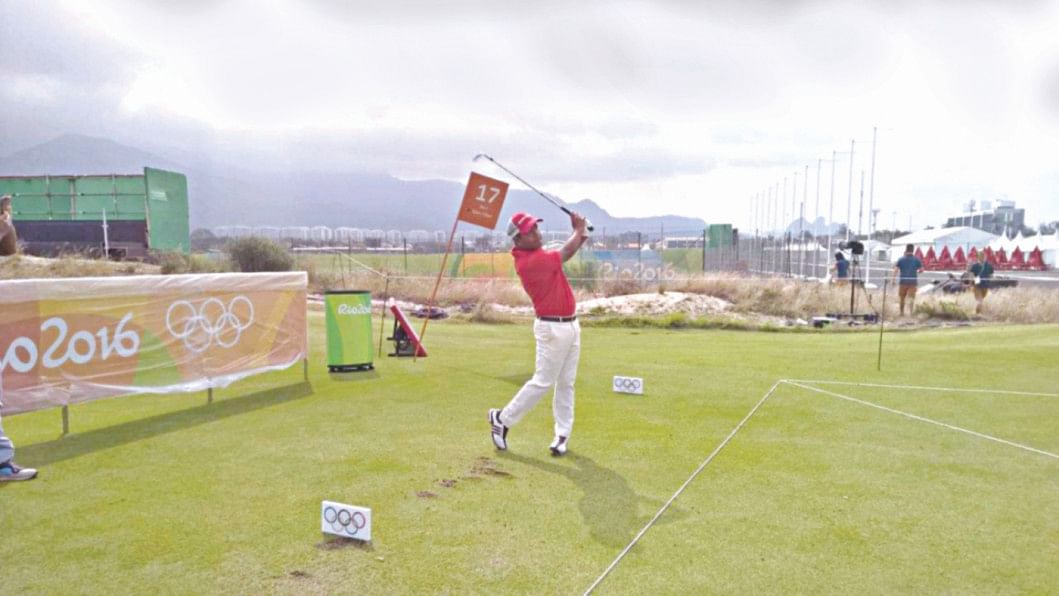 The excitement emanating from the Rio Olympic Games over the last 14 odd days has been a thrilling experience for any Bangladeshi sport lover despite the challenges he or she is confronting regarding the odd timing of events. It has been a case of staying awake very late at night or an early morning wake-up call to stay tuned to live events from Rio de Janeiro, which is nine hours behind Dhaka.
Still, it is worth watching since it is a complete package in which the finest athletes from across the world assemble to 'live their dreams' in events ranging from football to fencing, from sprint to canoe sprint, from swimming to cycling, from gymnastics to golf, from water polo to wrestling et al.
But for the watching Bangladesh audience the cheer or appreciation for glorious human endeavour has nothing to do with their own heroes, none of whom have ever won an Olympic medal for this thriving sport-loving nation. Bangladesh is one of 73 NOCs (National Olympic Committees) in the IOC's (International Olympic Committee's) list of 206 nations that has never won an Olympic medal. More abjectly Bangladesh is the most populous country that has not won an Olympic medal.
Is this a big deal when the motto of the Olympic movement is participation rather than winning? What about the rest of the region; Bangladesh is not the lone South Asian nation that has not hit the Olympic medal. Nepal, Maldives and Bhutan have also failed to put their names on the Olympic score-sheet. Think about India, who swept the regional multi-event games a year ago but are yet to win a medal in Rio 2016.
One can keep on arguing for days about Bangladesh's misfortune in the biggest show on earth that takes place every four years. The facilities for athletes here is at a premium, the infrastructure is poor and the patronage leaves a lot to be desired. And one can hardly deny this ground reality. Besides, for a country which is making its ninth (summer) Olympic appearance in Rio since its first venture into the global jamboree in the 1984 Los Angeles Games, inspiration to draw from a few athletes with wild-card appearance is too much to ask for.
This is the only occasion one of our athletes -- golfer Sidikur Rahman -- competed in an Olympic Games on merit. It's certainly a small step forward despite the fact that Siddikur performed badly and finished second last among 60 competitors. The others made their exit from the first preliminary round heats with a couple improving their individual marks.
And this trend is destined to continue in Tokyo in four years' time unless we -- an athlete, a home-grown coach, an organizer, a patron and the nation as a whole start dreaming and more importantly do all the hard work to fulfil that dream. After all, the Olympic Games are not all about a Usain Bolt or a Michael Phelps. It's about the making of a Bolt or a Phelps.
The Rio Games have already provided a few magnificent stories of underdogs surprising the world audience with golden performances. Monica Puig's victory against world No 2 Angelique Kerber in the women's tennis singles final gave Puerto Rico its first ever Olympic Games gold medal; Joseph Schooling beat his idol Phelps to win Singapore's first Olympic Games gold; 41-year-old Hoang Xuan Vinh secured Vietnam's first-ever gold in the men's 10m air pistol event; Fiji men's rugby sevens team not only won their first Olympic Games gold medal, it was their first ever medal of any colour. Majlinda Kelmendi's -52kg Judo gold marked Kosovo's golden Olympic debut in Rio.
There will surely be a few underdog stories to hit Tokyo 2020. The burning question is whether there are any determined Bangladeshi athletes preparing to be one of those underdogs?