Top Kenyan Olympic committee official arrested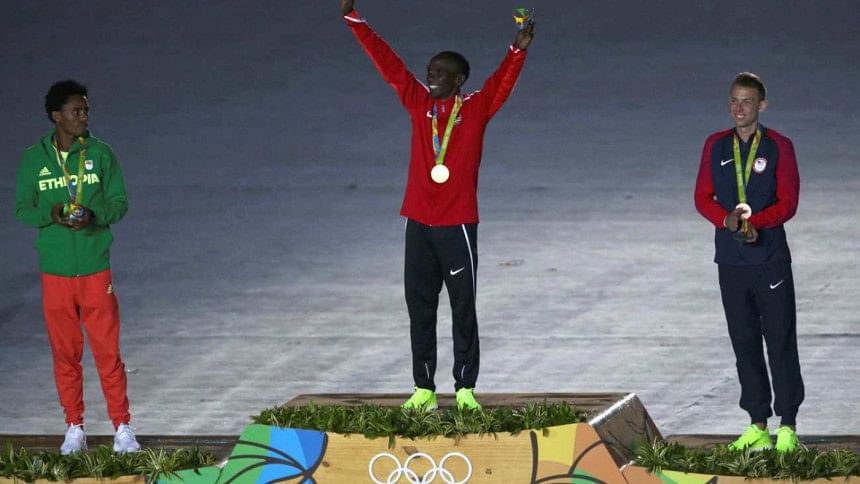 Kenyan police on Friday arrested the secretary-general of the country's Olympic committee (NOCK) in the wake of a series of scandals and embarrassments at the Rio Games.
"It's true Francis Paul has been arrested over the Olympics issues," said a police source who wished to remain anonymous.
"It is part of investigations into the Rio scandal on the mismanagement of the whole Games for the Kenyan team and the misappropriation of kits."
Kenya's Sport Minister Hassan Wario had on Thursday announced the disbanding of the country's Olympic committee with immediate effect.
Wario, who was questioned on Wednesday by detectives investigating allegations of corruption and mismanagement relating to Kenya's Olympics performance, said facilities management parastatal Sports Kenya would take over responsibility and organise fresh elections to the Olympic committee.
Wario blamed NOCK for the "troubles", "mishaps" and "mishandling of the accreditation" that -- among other problems -- tarnished Kenya's Olympics. Francis, however, responded that the Olympics shambles was the responsibility of the government.
The blame game follows an embarrassing performance by Kenyan officials even as the country's athletes clocked up their best Olympics yet with 13 medals (including six golds) putting them in 15th place overall, the best in Africa by far.