Russia's Putin awards Margarita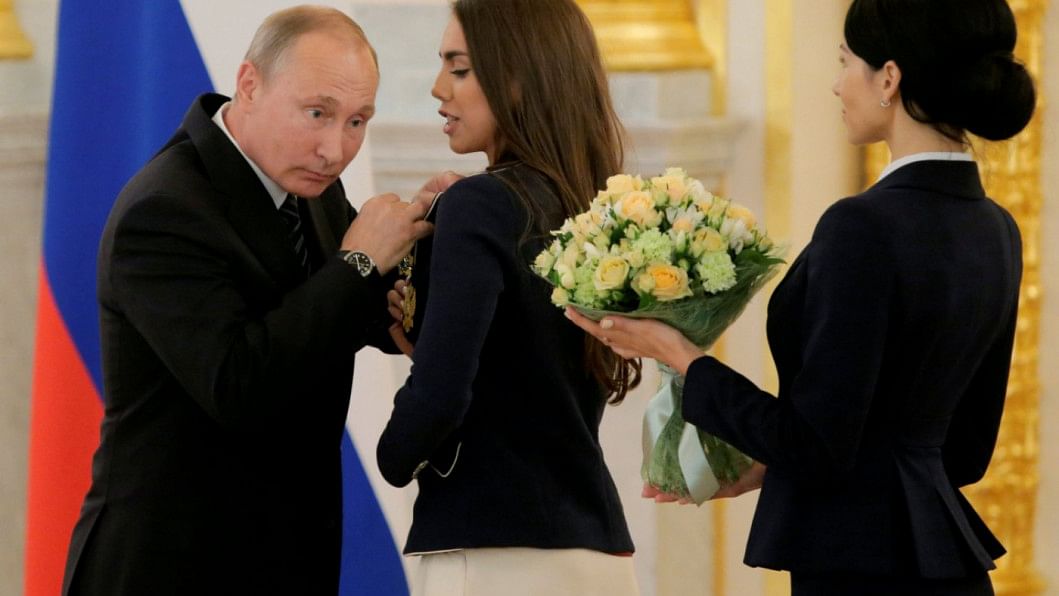 Russian President Putin awarded rhythmic gymnast Margarita Mamun during a grand ceremony for Russian Olympic medallists returning home from 2016 Rio Olympics at Kremlin in Moscow.
Putin held a meeting with the Russian Olympic team at the Kremlin and awarded athletes for their participation in the 2016 Rio Olympic Games. Russian athletes ranked fourth with 56 medals, including 19 gold, 18 silver and 19 bronze at the August 5-21 summer games, reports sputniknews.com
"I sincerely congratulate the Russian team with a worthy performance at the XXXI Olympics, and I want to thank you for going through a very severe test with dignity. You have shown great skill, the best endurance and stamina, and confirmed Russia's strong position in world sport," Putin said.
Margarita Mamun was born in Moscow to a Bangladeshi father and a Russian mother -- Anna -- a former rhythmic gymnast herself. Her father Abdullah Al Mamun, a Bangladeshi engineer, settled in Moscow where the gold medallist grew up. She hailed her gold medal in all-around rhythmic gymnastics in the Rio Olympics as a 'victory for two countries'.