Rio Olympics: Esposito wins women's pentathlon gold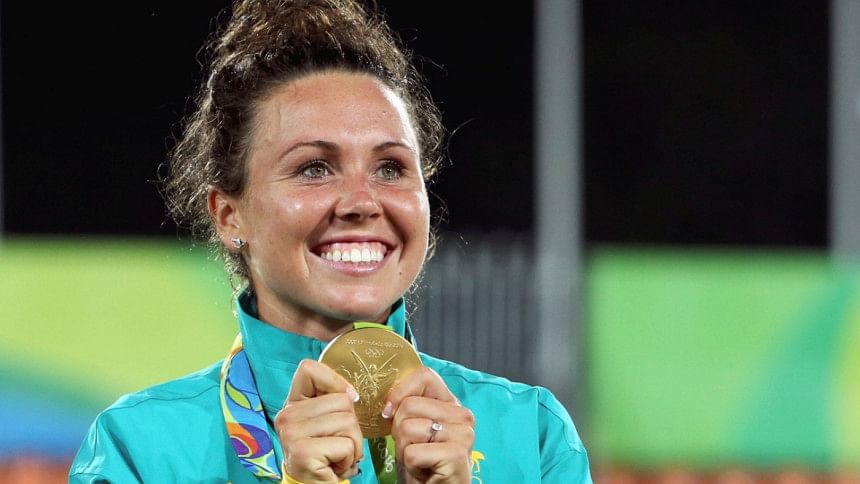 Chloe Esposito won the women's modern pentathlon gold at the Rio Olympics on Friday, giving Australia its first medal in the five-discipline event.
Esposito was lying seventh going into the final stage of competition, the combined 3,200m run and pistol shooting, but worked her way to the lead and won with an Olympic record of 1,372 points.
Elodie Clouvel of France won silver with 1,356 points and bronze went to Poland's Oktawia Nowacka with 1,349.