Bolt bows out with historic triple-triple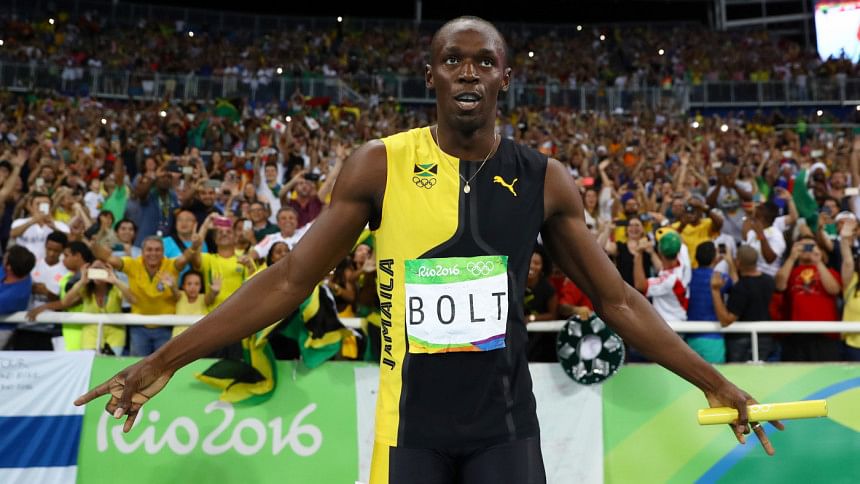 Usain Bolt, competing in his last Olympic Games, completed a historic sprint triple-triple as Jamaica won the 4x100m relay race at the Olympic Stadium on Friday.
The triple-triple, which means he has won the 100m, 200m and 4x100m relay races in three consecutive Olympics, was the first of its kind and capped off a brilliant career for the Jamaican, who ran last with the baton as Jamaica romped to the finish line in 37.27 seconds.
It also kept Bolt's unblemished record intact. He has now claimed gold in all of the nine Olympic events in which he has participated.
As for the race, it was a closely contested affair till the final leg as Bolt, running last for Jamaica, breezed past the opposition and lackadaisically crossed the finish line, well ahead of the pack behind him.
Japan took second place in 37.60 seconds, beating out the much-hyped USA team by 0.02 seconds. However, the USA were disqualified for an illegal baton pass, which meant Canada claimed bronze.