Indian team due Aug 3 to take back washed away elephant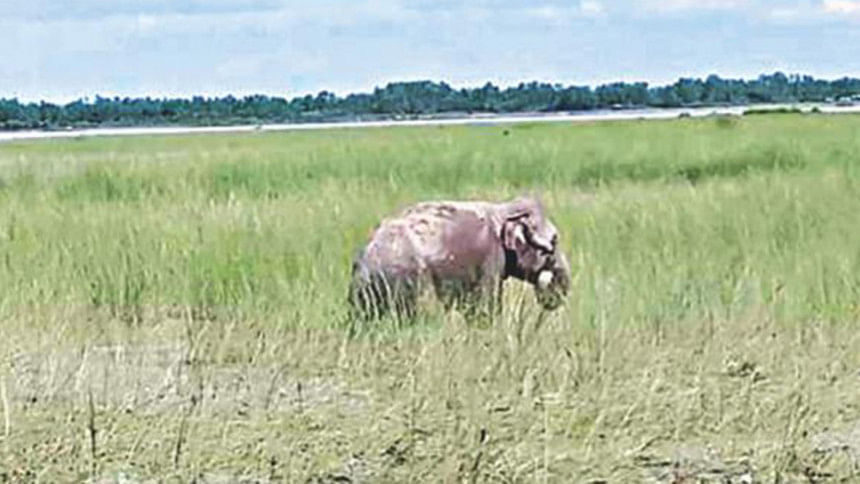 India decided to send a rescue team to Bangladesh on August 3 to take back the stranded elephant that came floating along with the currents of the Brahmaputra River.
Officials of the India's Union Ministry of Environment, Forest and Climate Change said that they had received the political clearance for sending an expert team to Bangladesh, reports our New Delhi correspondent.
The Chief Wildlife Warden of Assam is trying to get visa for the team members, said Project Elephant Director R K Srivastava.
However, the schedule may be changed depending on different conditions including weather, he also said.
"The Project Elephant division of the ministry is constantly in touch with the Bangladesh forest department, chief wildlife wardens of Assam and Meghalaya and other relevant agencies to rescue the stranded elephant and bring it back to India," Srivastava added.
The Bangladesh forest department is constantly tracking the movement of the stranded elephant," the Project Elephant Director further said.
On June 27, a wild female elephant was separated from its herd in Assam and floated along with the strong currents of the Brahmaputra River into Bangladesh.