Govt displeased with anti-religion bloggers, their killers: Minister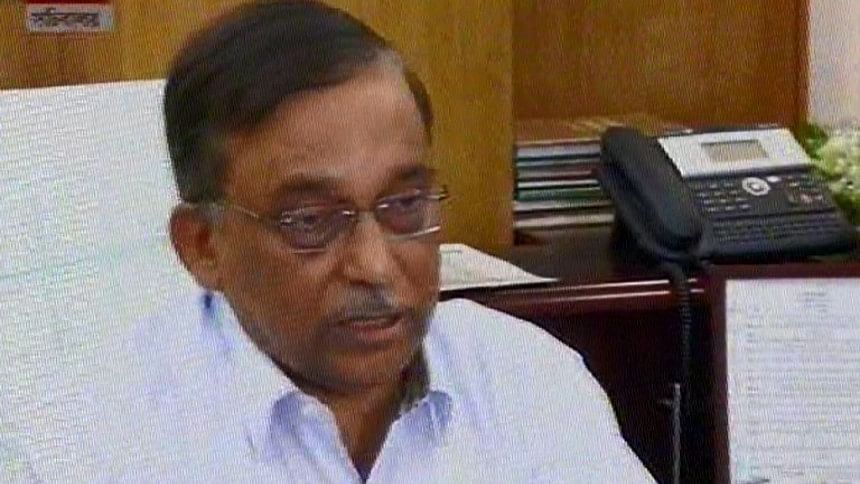 Home Minister Asaduzzaman Khan Kamal today said that the government is not pleased with "bloggers who demean religion" and the people who are killing them.
"Bloggers should restrain from hurting religious sentiments," the minister said. It is a criminal offence when bloggers hurt religious sentiments of the public, he added.
He was briefing reporters at his office after a meeting with Nisha Desai Biswal, US Assistant Secretary of State for South and Central Asian Affairs.
The murder of LGBT magazine editor Xulhaz Mannan, press freedom in Bangladesh, terrorism and US-Bangladesh partnership came up in the discussion.
The United States is said to have agreed to cooperate in helping setting up a counter terrorism unit and assist in training of law enforcers to combat terrorism in Bangladesh.
About Islamic State's involvement with local militants in Bangladesh, home minister reiterated that there is no existence of Islamic State militants in the country.
Also, regarding press freedom, the minister told Nisha Desai that the government is allowing 22 television channels and 1,200 newspapers to run in the country. "There is no restriction."
NISHA DESAI STRESSES PARTNERSHIP
During the meeting with the Bangladesh home minister, Nisa Desai said she had stressed on the partnership between the two countries – "a partnership based on shared values of democracy and tolerance."
She also talked to journalists after the meeting.
"Bangladesh's partnership with the United States is growing every year and encompasses all endeavors of economic, security, and intelligent corporation," she said.
"We look forward to deepening our partnership together so that we can all seek to preserve the richness, beauty and diversity of this glorious country and its people," she said