Christchurch: Why this is not an isolated terrorist attack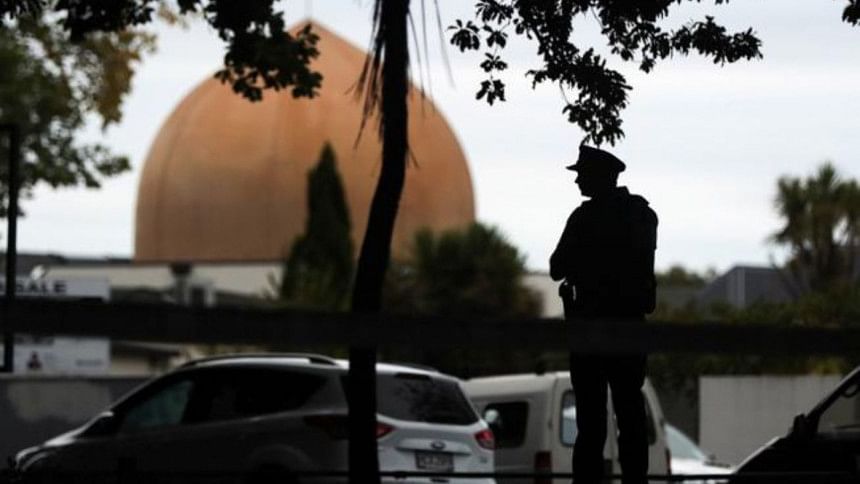 In the aftermath of the deadly attacks in New Zealand that caused global shock, it is important to explore the broader questions about the ideology behind these acts of terrorism. People in Australia are reportedly horrified that someone from their country is responsible for this. If we are a product of politics, what is the political climate in Australia right now?
Unfortunately, the terror act in New Zealand reflects some of what has been happening in Australian politics in recent years. There has been a rise in anti-Muslim rhetoric. One of the parties that have held the balance of power in the Australian parliament since the last election in 2016 is called One Nation. The leader of this party, a woman named Pauline Hanson, described Muslims as a disease that Australians need to be vaccinated against. 
Hanson's party came to prominence in the 90s, mostly opposing Asian immigration and benefits for indigenous people. The party was eventually stamped out of existence by the mainstream parties, who said that its ideas were not acceptable. But it has come to the fore in recent years running on a xenophobic platform, which has proven more acceptable to the Australian public. After it won four seats in the Senate, the government and the opposition both needed the votes of this party to get anything done. Thus it has been somewhat normalised in Australian politics.
Humera Khan, president of the Washington-based think tank Muflehun, which fights hate and extremism, calls the Christchurch attack ideological extremism. How malignant is this ideology? Khan says that it is more powerful than we tend to think. We have seen similar attacks in Norway in 2011 and on the Pittsburgh synagogue in 2018. In 2017, in Quebec, we saw an attack on a mosque where six people were killed. So these kinds of attacks in houses of worship are not new. In 2015, we saw a 21-year-old white supremacist attack a church in Charleston, South Carolina and murder nine black Americans.
Dr Kathleen Belew, an assistant professor of history at the University of Chicago, who has written extensively about white supremacy movements and authored a book on this subject, calls this a social movement. She says that this is an action carried out by the white power movement which has decades of history in the US and beyond. Its members are well-connected with one another. And they are ideologically driven. Professor Belew has studied the period from the Vietnam War to the Oklahoma City Bombing, which she identifies as the moment of formation of this movement. These actions are not meant to be an end point of this ideology. These are planned political actions meant to stir the sentiments of a broader white public.
That's why it is a mistake to call it white nationalism, because doing so serves to sort of soften the very radical and ethnocentric nature of this movement. When we say "white nationalism", we may think that the "nation" implied is going to be the nation of the United States of America or the nation of Australia, when, in fact, these extremists envisage a white nation that transcends national borders. And they are doing this viciously, with the end goal of ethnic cleansing and race war. They want total elimination of people who are not white.
This should come as a wakeup call for everyone in the US, Europe and Australia. Politicians and the media in these countries should recognise that rhetoric and discourse matters, because it shapes public opinion. This must prompt a lot of soul-searching about what has become normalised political discourse there. A lot of people think that President Trump's initial response to the terror attacks in Christchurch was inadequate. He said that he did not think white nationalism is a problem in the US. He thinks it's a small group of people.
The problem is that this small number of people have enormous capacity for violence. The white power movement has done a lot of work to cloak itself as isolated, lone acts of violence. This movement has adopted a strategy called "leaderless resistance" to stymie prosecution in court.
These are acts of terrorism and must be dealt with from this perspective. Some important questions to ask would be: Where are the prevention programmes? Where is the strategic plan, the leadership and funding which is going to be needed to counter and—not just counter—prevent this issue? It is a movement. A movement cannot be quashed only by force. Everyone has a responsibility, which means every sector of society including the clergy and the education system.
---
Amitava Kar is a mechanical engineer.
---
Follow

The Daily Star Opinion

on Facebook for the latest opinions, commentaries and analyses by experts and professionals.
To contribute your article or letter to The Daily Star Opinion, see our

guidelines for submission

.
---