Ethics rather than policing of the internet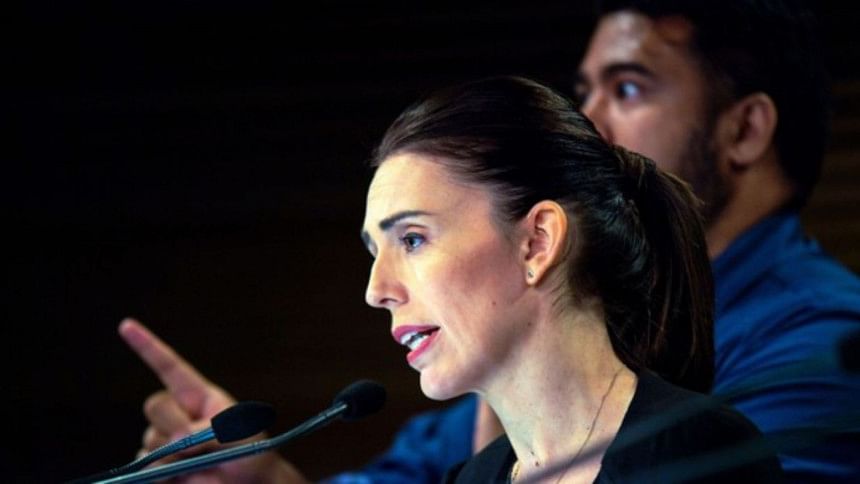 For many people in Australia and New Zealand, the horrific attack on mosques in Christchurch by an Australian national was not totally unexpected. Australia has had a long history of intolerance towards minority groups, ranging back to the genocidal killings conducted against Aboriginal people.
During the past few years, a variety of neo-fascist, anti-Muslim groups have been growing and engaged in noisy protest, often against the building of mosques in the suburbs of major cities, as well as in confrontations with left-wing groups. They are also homophobic and misogynist. In this regard, their intolerance and rejection of a liberal society in favour of authoritarianism have much in common with Muslim extremist views.
But this phenomenon, while restricted to a tiny minority, in an otherwise peaceful environment, is part of a disturbing trend which both stigmatises Muslims and plays into the hands of nationalistic politics. For example, Australian Prime Minister Scott Morrison has now rejected as untrue reports that he urged the then shadow cabinet in 2010 to capitalise on the electorate's growing concerns about Muslim immigration. The Minister for Border Security, Peter Dutton, has constantly raised the spectre of refugees as terrorists. Former prime minister of Australia, Tony Abbott, has now backed down from his controversial 2017 claim that "Islamophobia hasn't killed anyone." And there are more vile politicians who get plenty of media exposure.
They are easily able to raise the spectre of terrorism. The terrorist attack in Bali in 2002 by Indonesian members of Jemaah Islamiyah, which killed 202 people including 88 Australians and maimed many more, left an indelible mark on Australians, and there have been other local acts of Islamist-inspired terror in Melbourne and Sydney, including a stabbing by a Bangladesh student inspired by ISIS online propaganda. Members of local terrorist cells have been arrested.
Concerns over the growth of cities, crime, the cost of living or problems in employment are inevitably connected to Muslims and terrorism. Virtually no distinction is made between the huge diversity of cultures and practices in the Muslim community. Yet, for all the exaggerations made for electoral purposes, the chance of a terrorist attack is less than that of being killed in a car accident. 
In addition, populist print media, including the one national daily, owned by Rupert Murdoch's New Limited, publishes articles about the problem of Islam. Negative headlines and photos are featured on front pages. The same attitude is found on commercial TV programmes and popular radio programmes with huge audiences which exploit community fears and worries.
So, what do we do about the dreadful multiplier effect of social media? First, we need to recognise that there are essentially three forms of social media. The first is represented by the global commercial systems such as Facebook and its subsidiaries which are increasingly demonstrating that they are unable to govern themselves in a way that accords with democratic sentiments. They are driven by commercial greed. Second, there are also profitable online services associated with commercial print media and TV that have large audiences. All are unwilling to accept external governance or supervision, and the government is dependent on their support. Third, there is the "dark web"—networks, applications and platforms which are hidden to the vast majority of us but known to criminals of all sorts (Islamist terrorists and extremists on the right).
We all know, as is the experience in Bangladesh, a government can turn off the internet or mobile phone networks in response to what a government says is an emergency. People have also been charged with unlawful behaviour when, in many other countries, their activity is regarded as legitimate free speech in the interests of a better society. The problem with a heavy-handed approach is that it can interfere in the conduct of everyday life and progressive business and social, cultural or economic development. As another solution, we hear of the use of advanced forms of surveillance to provide better alerts to extremism online, but we all know that systems have a habit of failing or being abused by intelligence agencies. While acceptable in some countries, reports indicate that these products are abused in their application as they are used for purposes other than crime and terrorism prevention.
In my opinion, the solution to online extremism is, in the end, political and ethical. We cannot and should not control the internet as if it was a village water pump, nor is it simply a matter of breaking up the giant companies into smaller parts—the same problems can still occur because the companies and numbers involved will still be massive.
In contrast, it is remarkable that Prime Minister Jacinda Ardern of New Zealand, a woman in her 30s, a digital native, appears to have a new political language of inclusion, and the capacity to shame commercial social media giants.
Perhaps, just perhaps, she will inspire, even lead, younger leaders in other nations to take on the seemingly impossible challenge of challenging the social media giants and their wicked association with intolerance and simplistic commercial imperatives. Higher education and civil society also have a critical role to play here in making this happen.
The study of ethics is neglected in IT education: the technical and commercial outcome is what is regarded as legitimate, rather than the goal of attaining the good and preventing evil. Students (and their teachers) need to be aware of what they are involved with when it comes to the development of social media products or any product that deals with personal data. As an example of this kind of work, at Monash University, we have a cohort of Bangladeshi women doing their PhD with a great concern for the ethical development of the IT for social progress in Bangladesh. 
Thus, in Bangladesh or elsewhere, young people who take on jobs working for local technological industries or global social media platforms should be actively conscious of the moral and ethical issues and values that should be designed into social media platforms. They should have values that promote a good society to prevent its hijacking by extremism and unethical commercial imperatives. I also know that NGOs around the world, including those in Bangladesh, feel that they have a role to play in developing more effective public policies rather than a policing environment. 
This change is not a dream. The time is ripe for a fundamental change to occur in what social media is, and therein lies an opportunity for this to happen with "digital natives", inspired by politicians like PM Jacinda Ardern, progressive academicians, and civil society organisations.
---
Larry Stillman, PhD, is a Senior Research Fellow in the Faculty of IT at Monash University, Australia. He is a frequent visitor to Bangladesh engaged in ICT for development research with NGOs and universities.
---
Follow

The Daily Star Opinion

on Facebook for the latest opinions, commentaries and analyses by experts and professionals.
To contribute your article or letter to The Daily Star Opinion, see our

guidelines for submission

.
---