Ensure bloggers' security, rights body tells govt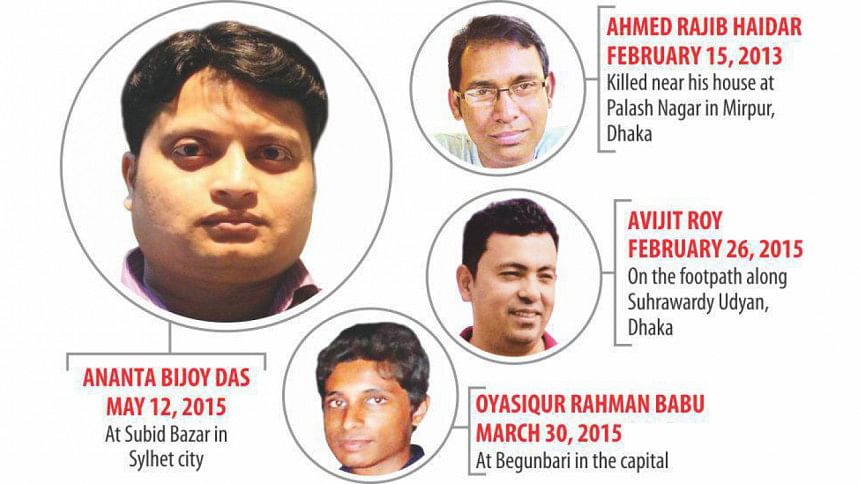 Human Rights Forum Bangladesh (HRFB), a coalition of 19 rights and development organisations, today called upon the government to provide protection to the bloggers and online writers who are at risk.
The coalition also asked the authorities concerned to take legal action against those involved in the recent blogger killing incidents.
Ranjan Karmakar, steering committee member of the HRF, was reading out a written statement containing the demands at a press conference at Dhaka Reporters Unity (DRU) around 11:00am.
Karmakar said there was allegation of negligence against the law enforcers in the blogger killing incidents. HRF thinks that the law enforcers cannot carry out neutral investigation because of that, he added.
Mahila Parishad President Ayesha Khanom, Barrister Sarah Hossain and Jakir Hossain of Nagorik Uddyog were also present at the briefing.
Four bloggers have been hacked to death in Bangladesh since 2013, Avijit Roy, Ananta Bijoy Das, Oyasiqur Rahman and Ahmed Rajib Haider.