Digital security bill placed in JS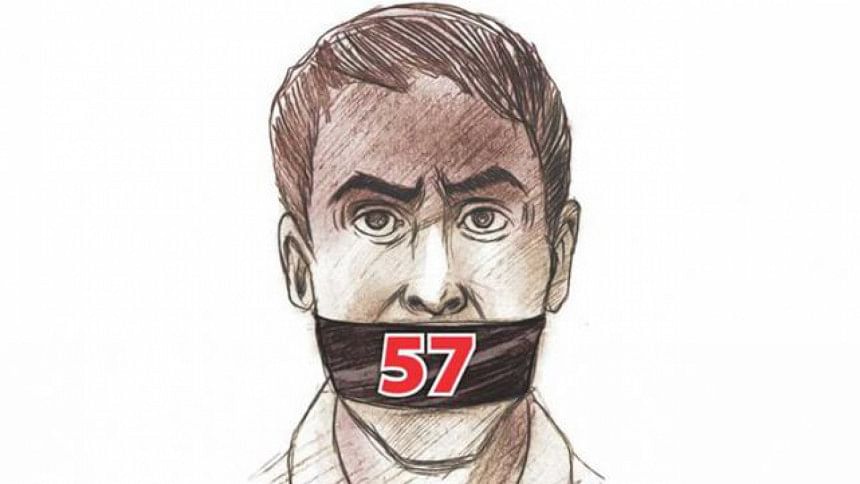 The Digital Security Bill, 2018 was placed in the parliament today with the aim of ensuring cyber-security and preventing cyber-crime.
Telecom and ICT Minister Mustafa Jabbar placed the proposed law before the House and it was sent to the parliamentary standing committee on the relevant ministry for scrutiny.
"One of the main objectives of the proposed law is to ensure the country's security from digital crime and to ensure security of people's lives and assets," the minister said while placing the bill.
Different quarters including Shampadak Parishad, an organisation of editors of the country's national dailies, Newspapers Owners' Association of Bangladesh (Noab), senior journalists, rights activists and ambassadors of different countries in Dhaka expressed deep concern over the proposed law specially over the inclusion of the controversial Section-57 of the ICT Act and some strict provisions in the Digital Security Bill.
They also demanded that the Digital security Bill should be finalised following discussions among all stakeholders and said the law should not be enacted hastily.
The government on several occasions said section 57 of the ICT Act would be removed that deals with defamation, hurting religious sentiments, causing deterioration of law and order and instigating against any person or organisation through publishing or transmitting any material in websites or in electronic form. It stipulates maximum 14 years in prison for the offences.
The Digital Security Bill splits these offences into four separate sections (21, 25, 28 and 29) with punishment ranging from three to 10 years' jail term.
Amid growing concern, several ministers had assured journalist community not to worry about the Digital Security Bill, saying that all stakeholders would be consulted before getting it passed.
The cabinet on January 29 approved the draft Act.
Journalists and rights defenders fear the freedom of the press and expression was put to the sword due to the proposed law. They also observed that there would be every chance of the proposed law being misused against people's right to express themselves.