Shafi cannot hold back girls at home any more: Jabbar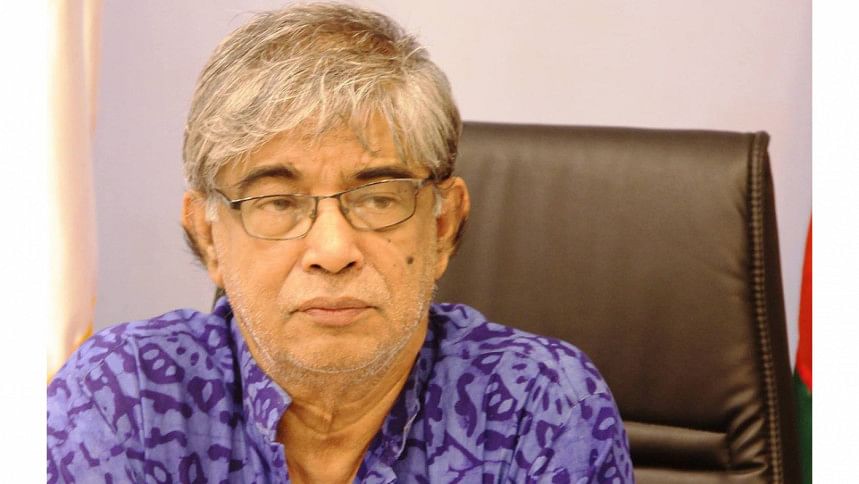 Telecom and ICT Minister Mustafa Jabbar today said it is impossible to hold back girls in their homes any more as the prime minister has already brought them out for education and huge number of them are engaged in development activities.
Countering the Hefajat-e Islam chief Shah Ahmed Shafi's speech in a roundtable discussing at Brac Inn Auditorium in Dhaka on "4th Industrial Revolution - Are we ready?", Jabbar said that of the total students, 53 percent are girls and they cannot even bring down one percent of it.
"Our prime minister has already brought out these girls from their home and now development will continue through the hands of these girls and Shafi huzur cannot stop this flow," he added.
At one point of the discussion, Naimuzzaman Mukta, a former specialist of Access to Information (a2i) project under the government's ICT Division, raised the issue of Shah Ahmed Shafi's yesterday's speech where he made parents promise that they won't send their daughters to school.
Mukta said, "In one side, we are talking about the development and the fourth industrial revolution and in another side, we found people like Shafi huzur who are asking people not to allow their daughters to go to school."
This is a paradox and policymakers need to address that without any delay.
Earlier, the Islamist leader while addressing a rally yesterday attended by thousands, said girls should not receive schooling beyond grade IV or V because education would make them disobedient.
"Don't send your daughters to school, college. At most, you can allow them to study up to class IV or V, so that they can maintain their husbands' accounts and can write letters to them," Shafi said, during his one-and-a-half-hour sermon.
In the discussion, Jabbar also said there are lots of challenges to face in the 4th industrial revolution but nothing to worry. "We had missed the first, second and third revolution but hope, we will lead the fourth one."
To make the preparation, he said he will try to do his best to make ICT education mandatory even in primary education.