Bar Council penalises 3 lawyers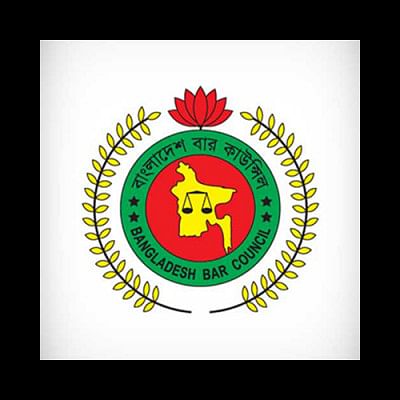 Bangladesh Bar Council, the licencing and regulatory body for lawyers, has penalised three lower court advocates for committing "professional misconduct".
Abul Hasnat Bhuiyan, a member of Dhaka Bar Association, has been removed from practising law profession forever and Shahjalal Chowdhury and Tobarak Hossain, members of Cox's Bazar Bar Association, have been suspended from law practice for three years.
A three-member tribunal of Bar Council led by its Chairman Md Yahya today sentenced the three lawyers as allegations of committing professional misconduct brought against them were proved.
A Bar Council press release said Abul Hasnat Bhuiyan was appointed as a lawyer for one Abdur Rafique Khan in a land related case.
Abul Hasnat had taken signature from Abdur Rafique on May 30, 2001 on a blank stamp for conducting the case, but later on he (Hasnat) created a Bainanama (agreement) with the stamp which is a professional misconduct, it said.
A Bar Council official told The Daily Star that Abul Hasnat created a Bainanama with the stamp, on which Abdur Rafique signed, in order to occupy the said land in his (Hasnat) own favour in place of Abdur Rafique.
The Bar Council press release also said Shahjalal Chowdhury and Tobarak Hossain in 2003 have created an "arbitrary", "baseless", "fabricated" and "conspiring" Roedad (compromise paper) making damage to some others in a land related case.