Bandwidth export starts Dec 1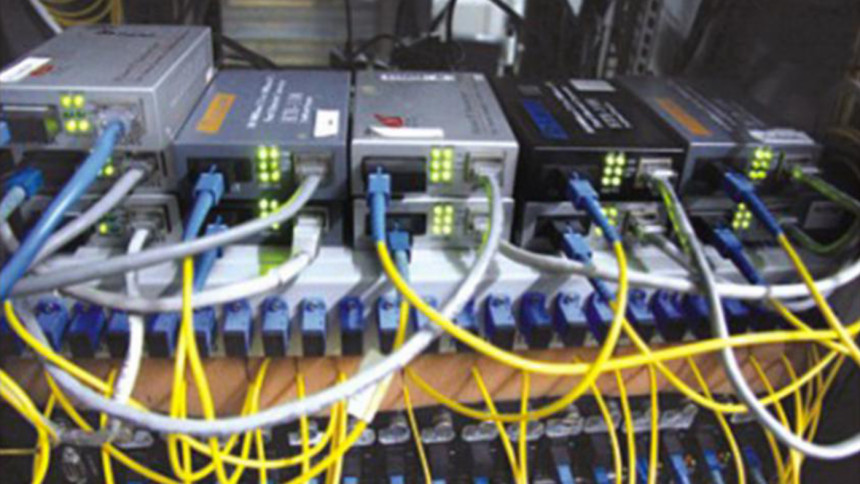 Bangladesh Submarine Cable Company Ltd (BSCCL) will start exporting bandwidth – 10 gigabits per second – to the northeastern Indian state of Tripura form December 1 in line with a deal signed in June with Bharat Sanchar Nigam Ltd of India.
"We have established connectivity with fiber optical cable with the Indian counterpart last week and started testing bandwidth transmission from Friday," Monwar Hossain, managing director of BSCCL, told The Daily Star over phone.
The BSCCL will export the bandwidth at $10 per Mbps and earn $1.2 million or Tk 9.6 crore a year, Monwar said, adding that the payment will be made on a quarterly basis.
If State Minister for Ttelecommunications Tarana Halim grants some time, a short programme will be arranged at Akhaura in Brahmanbaria to mark the move, Monwar said.
Earlier on November 16, another state owned company Bangladesh Telecommunications Company Limited (BTCL) established connectivity for bandwidth transmission with the BSNL to Agartala, the capital of Tripura.
Monwar had earlier said India may take 40 Gbps of bandwidth in the next six months, which may reach 100 Gbps with the establishment of connection between Bangladesh and the second submarine consortium by 2016.