4 to die over Keraniganj 4-murder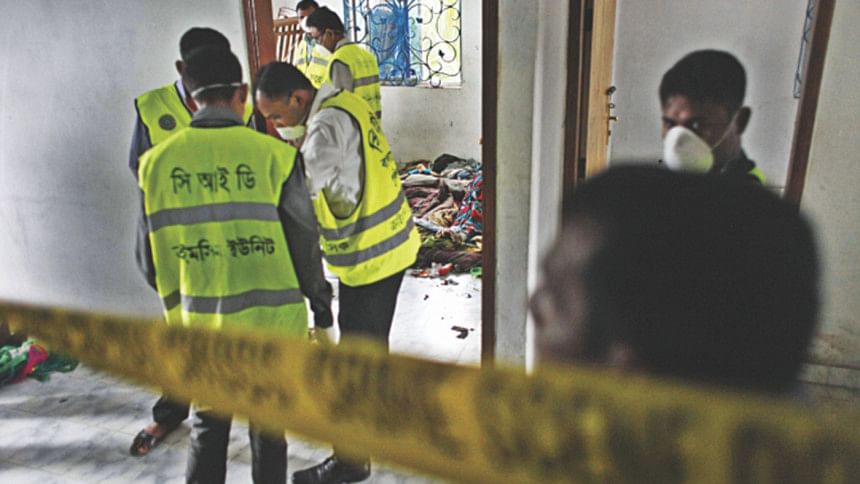 A Dhaka court today sentenced four people to death for killing a couple and their two children in Keraniganj last year.
Judge SM Kuddus Zaman of District and Sessions Judges Court also acquitted a female accused, Afsana Akhtar, as evidence brought against her was not proved, reports our court correspondent.
The convicts are Suman Dhali alias Daku Suman, Zakaria Hossain alias Jony, Suman alias CNG Suman and Nasir Uddin. 
READ MORE: 4 of a family found dead
Saju, 35, his wife Ronji, 27, their seven-year-old son Imran and two-year-old daughter Sanjida were found dead at a house in South Keraniganj area, on the outskirts of Dhaka, on September 24, 2014.
Bashiruddin, brother of victim Saju, filed the case with South Karaniganj Police Station on the following day.
A Dhaka court framed charges against the four convicts and Afsana on June 4 this year six months after the law enforcers pressed charges against them.