2 suspects held over Niloy murder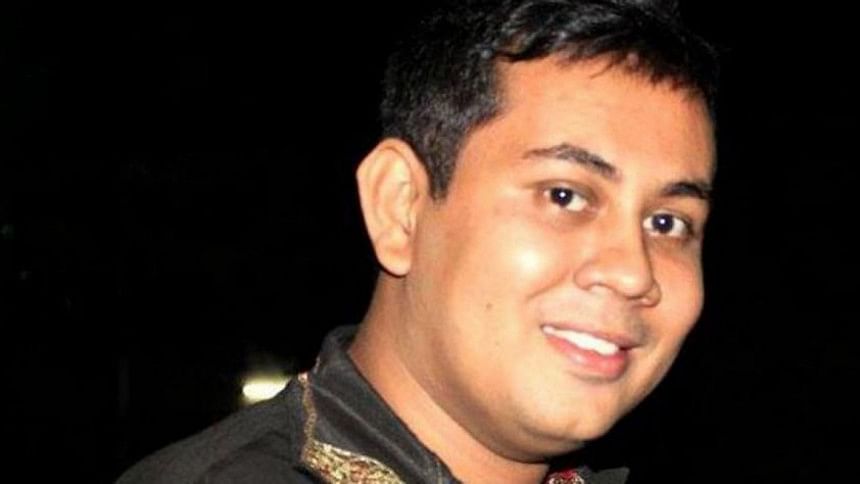 Detectives arrested two alleged members of Ansarullah Bangla Team today in connection with their involvement in blogger Niladri Chattopadhyay Niloy murder.
Saad al Nahiyan was picked up from Uttara while Masud Rana from Mirpur around 7:00pm, said Mahabub Alam, deputy commissioner of Detective Branch (East) of Dhaka Metropolitan Police.
The duo was arrested for their suspected link with the killing as they are members of Ansarullah Bangla Team, the official told The Daily Star.
Nahiyan is an accused in the case filed for the attack on Asif Mohiuddin, and he was out on bail, Mahabub Alam added.
Nicknamed Niloy, the 28-year-old victim, who also was a Gonojagoron Mancha activist, was hacked to death by unknown assailants inside his house in the capital in broad daylight on August 7.
He was slashed 14 times in a style similar to the previous killings of bloggers and online activists in recent months, autopsy report said.
One of the attackers, wearing jeans and black T-shirt, came in guise of a tenant and requested Niladri, an employee at a nongovernment organisation (NGO), to show the space of their flat, Asha Moni, victim's wife said.
She filed a murder case against four unidentified assailants with Khilgaon Police Station on August 7, 2015.