DB takes over Niloy murder probe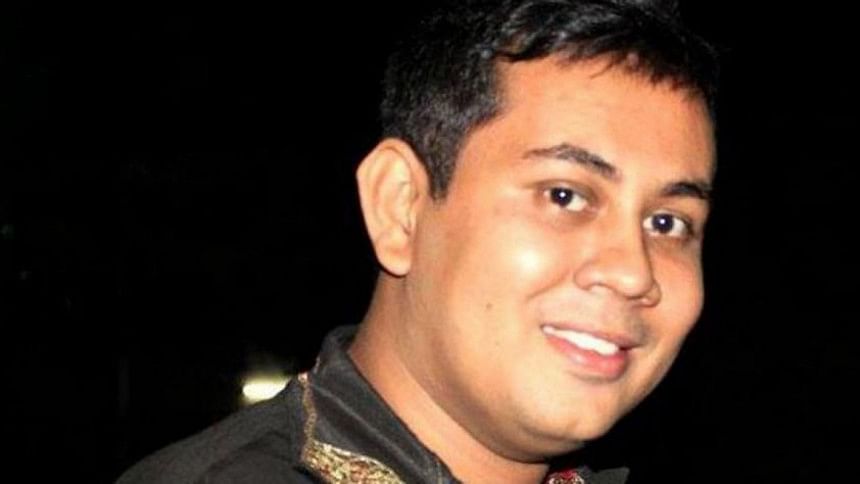 Detective Branch (DB) today took over charge of blogger Niladri Chattopadhyay Niloy's murder probe from police, three days after the killing.
Deputy Commissioner Muntasirul Isalm, spokesperson for Dhaka Metropolitan Police made the announcement in a press briefing this afternoon.
The handover takes place two days after US-based Federal Bureau of Investigation (FBI) offered help in probe of Niloy murder. Yesterday, they sat in talks with the DB in this regard.
"The case is of special importance," Muntasir said adding that DB investigators visited the crime scene this morning and spoke to the witnesses of the murder.
Last Friday, Niloy was murdered in his own house by armed assailants who had tricked into his flat posing as potential tenants. This was the fourth blogger murder this year.
The responsibility of the murder was claimed in advertisement style – press release forwarded to almost all media outlets – by a group Ansar Al Islam (AQIS Bangladesh Branch).
Autopsy report concluded that the 14 chop wounds in Niloy's body were similar to those seen during the murder of the other bloggers – Avijit Roy, Oyasiqur Rahman and Ananta Bijoy Das.
The murder has drawn condemnation from all around the globe including from the United Nations, United States, United Kingdom and rights body Amnesty International.
Niloy's wife has filed a murder suit in this regard. However, police could not catch anyone until this report was filed.