'Yaba Smuggling': 2 shot dead on Naf river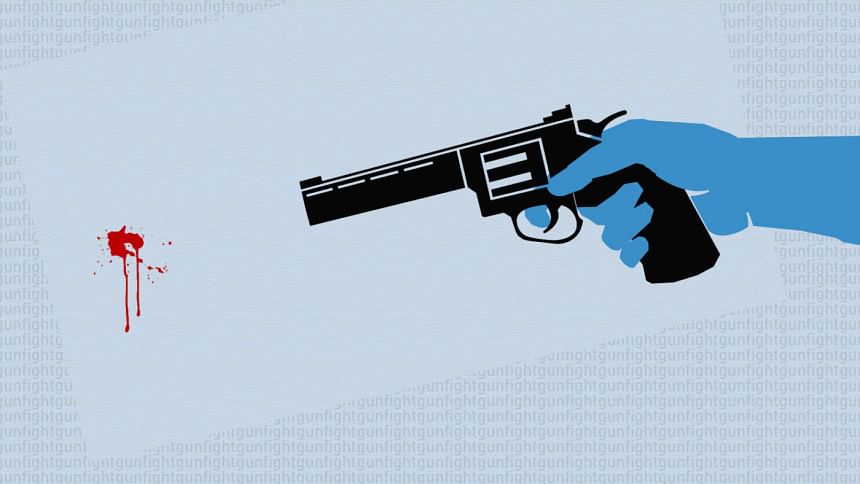 Border Guard Bangladesh officers yesterday said they shot dead two young Rohinyga  men in Teknaf while they were smuggling in yaba pills.
The Rohingya men carrying yaba stashes entered Bangladesh at Rongikhali in Hnila area around 3:00am, said Teknaf BGB Battalion 2 Director Lt Col Md Asad-uz Zaman. 
As BGB personnel patrolling the area asked them to stop, they jumped into the Naf river and tried to flee.  The BGB men then shot them, he said, adding that Teknaf police was informed about the incident immediately.
The BGB men found 45,000 yaba pills from the men's bodies, he said.
ABS Doha, inspector of Teknaf Police Station said, the bodies were recovered and sent to Cox's Bazar Sadar Hospital morgue for autopsies.
The Rohingya men were aged between 20 and 25, he added.