100 police teams active nationwide
2 YouTubers held for 'spreading rumour'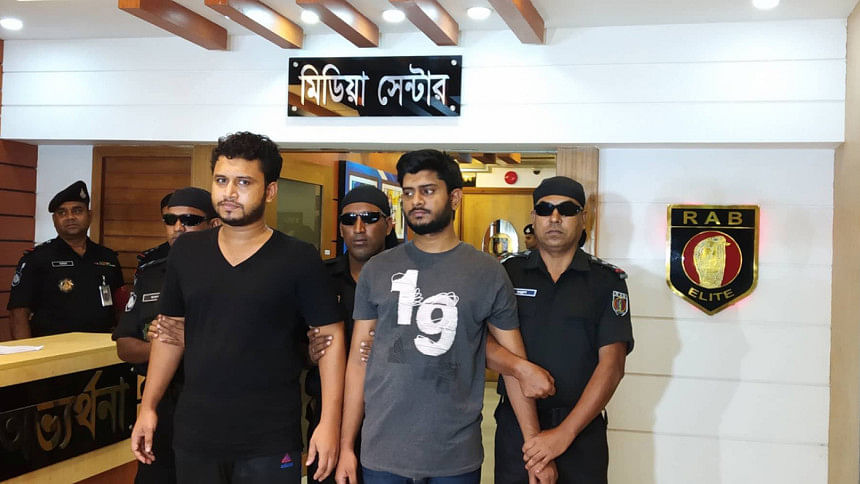 Around 100 police teams across the country are monitoring social media to the prevent spread of rumours and fake news.
Police said the teams were formed as circulation of false information on social media platforms was causing deterioration in law and order.
The move came after various rumours were spread on social media centring the recent student movements for quota reform and road safety.
Each police team, with four to five members, has been working since the first week of last month, said Sohel Rana, assistant inspector general (media) of the police headquarters (PHQ).
The teams would be supervised by the cyber crime coordination team of the PHQ.
Led by an assistant superintendent of police, the teams have already been provided with necessary cyber monitoring tools. They will continue their work until the proposed Cyber Crime Investigation Bureau (CCIB) comes into effect, police officials said.
A coordination cell, which is monitoring activities of the teams, has been tasked with updating the policemen about fake news on social media, they said.
On the CCIB, a top police official said the specialised unit would be equipped with open source intelligence (OSINT), which helps law enforcers collect data from publicly available sources.
The software would be used to trace comments or posts that are defamatory or can hurt people's religious sentiments or constitute an offence, the official said, wishing not to be named. 
The 505-strong full-fledged unit has already been approved by the home ministry and would start working following clearance from the finance ministry.
TWO YOUTUBERS ARRESTED
Two YouTubers have been arrested on charges of circulating rumours and defamatory fake video clips, Rab said.
Khaled bin Ahmed, 30, administrator of a YouTube channel "SK TV", and his associate Mohammad Hizbullah, 21, were arrested at Sector-13 in the city's Uttara on Friday night, said Sarwar-bin-Quasem, commanding officer of Rab-1.
At a briefing at the Rab media centre yesterday, Sarwar said the arrestees collected photographs and video clips from different news websites, distorted them by adding fake audio and video materials and later uploaded the clips on the channel.
Khaled used to give voiceovers in those videos with false information, Rab said.
They also circulated different rumours during the quota reform and road safety movements and after the release of former chief justice Surendra Kumar Sinha's autobiography. They did that to create controversies and misguide people, the Rab  said.
"SK TV" has more than 14 lakh subscribers and around 3,000 videos. Visiting the channel yesterday, The Daily Star found video clips made on different recent issues.
Many of the clips contain false information about some top personalities of the country.
This newspaper could not independently verify whether the two arrestees were linked to the channel.
According to Rab, once an activist of Islami Chhatra Shibir, Khaled has been involved in the illegal activity for two years while Hizbullah, a student of a private university, joined him one and half years back.
Rab claimed to have recovered computer parts, a tablet, and some equipment through which images and video clips can be distorted.