Spreading rumour: Online news portal official, 2 students detained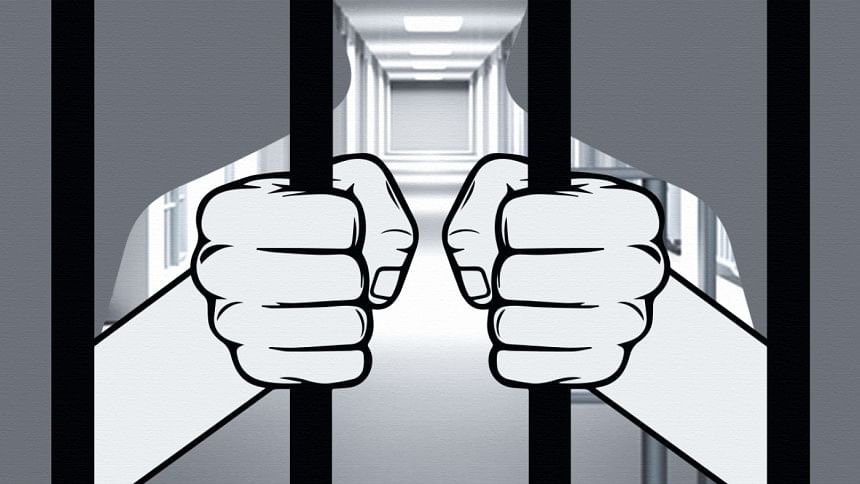 Law enforcers yesterday arrested the CEO of an online news portal and two students from Dhaka and Bogra for allegedly trying to create anarchy by publishing fake news and spreading rumours on social media over the ongoing student protest.
The detainees are Yousuf Chowdhury, 40, chief executive officer of online news portal 'Zoom Bangla' and Buet student Daiyan Alam, 22, from Dhaka and Md Arifur Rahman Zahid, 22, from Bogra.
With them, at least 20 people have been arrested under the controversial section 57 of the Information and Communication Technology (ICT) act for spreading rumours on social media during the protest demanding safe roads.
The Cyber Crime Monitoring Team of Dhaka Metropolitan Magistrate (DMP) arrested Yousuf for allegedly inciting the peaceful safe roads movement through publishing "illogical and irrelevant" photographs of police, Nazmul Islam, additional deputy commissioner of Cyber Crime Monitoring team of DMP told The Daily Star.
"Zoom Bangla has been practicing yellow journalism, which is against the basic norms of journalism for a while now," Nazmul also said.
Daiyan Alam, a first-year student of BUET, was arrested for allegedly playing a role in turning the ongoing student movement into a violent one through spreading rumours on social media, Nazmul Islam added.
Yousuf and Daiyan have been shown arrested in two cases filed in Ramna Police Station on August 1 and August 5 under section 57 of the ICT act.
DMP will strictly continue its operation against spreading rumours online, the ADC reflected.
On the other hand, Zahid, an undergraduate student of Botany department in Bogra Govt Azizul Haque College, was detained by Shibganj police, said Mosiur Rahman, senior assistant superintendent of police (ASP) of Shibganj Circle.
He was arrested for allegedly giving posts against the prime minister, road transport and bridges minister, home minister and spreading rumours on the recent safe road movement through Facebook, the ASP said.
ASP Sonaton Chakroborty of Sadar Circle added that Bogra district police expressed their solidarity with the peaceful movement of the students on road safety, but any attempt to create violence will be strictly suppressed.