1 held for 'social media propaganda'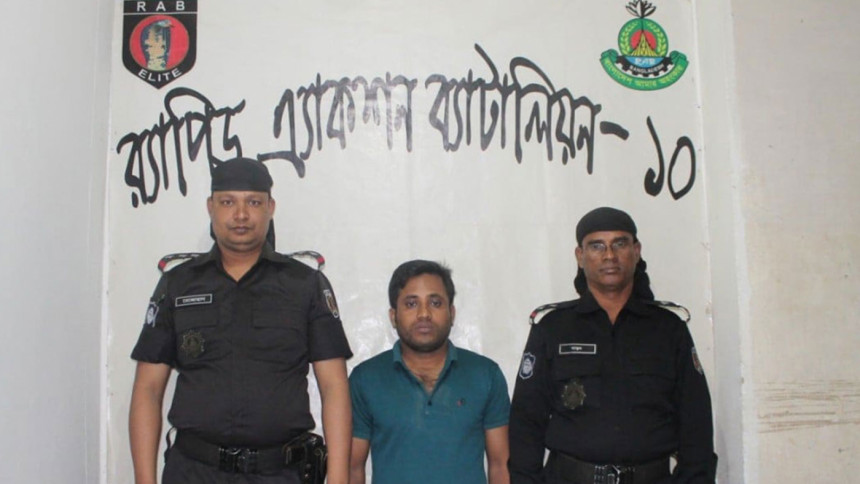 Rapid Action Battalion (Rab) today claimed to have detained a person for allegedly spreading propaganda against the state and the law enforcers on social media platforms.
The detainee was identified as Md Babul Gazi, 29, from Daulatkhan in Bhola, said Maj Ashraful Huq, second-in-command of Rab-10.
A team of Rab-10 detained him from Bhatara area of Dhaka around 1:15pm, he said.
"He used to spread false, objectionable and defamatory videos and photos in different social media platforms using the banners of Bangladesh Jatiyatabadi Cyber Dal and Jatiyatabadi Online Media Dal," he added.
A case was being filed in this regard with the Bhatara Police Station.