2 held in Bogura for 'spreading rumours' in social media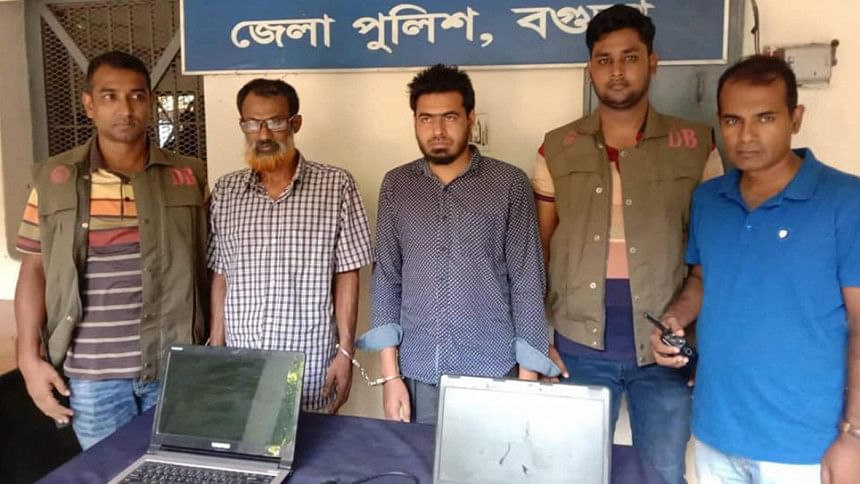 Law enforcers have arrested two persons in Bogura Sadar upazila for allegedly spreading rumours in social media.
The arrestees were identified as Md Masudur Rahman alias Titu, 48, and Md Benjur Ahammed, 28, of Jhopgari and Jamilnagar areas in the upazila respectively, according to a police press release.
Masudur and Benjur had been spreading different rumours and anti-government propaganda in social media through a fake Facebook account and a Facebook page by sharing a number of posts and videos, which later got shared in various other pages and accounts, Md Shafiul Alam, a sub-inspector of Bogura Cyber Police, said in the case statement.
The cyber police carried out investigation into the matter and identified the owner of the Facebook account -- Masudur -- and admin of the Facebook page -- Benjur.
A team of Bogura Cyber Police led by Inspector Md Emran Mahmud Tuhin conducted drives in Jhopgari and Jamilnagar areas yesterday and arrested the duo, the release read.
Later, a case was filed against the duo with Bogura Sadar Police Station on the same day under Digital Security Act 2018, the press release added.