Sylhet blast: Injured Rab Intel chief Azad dies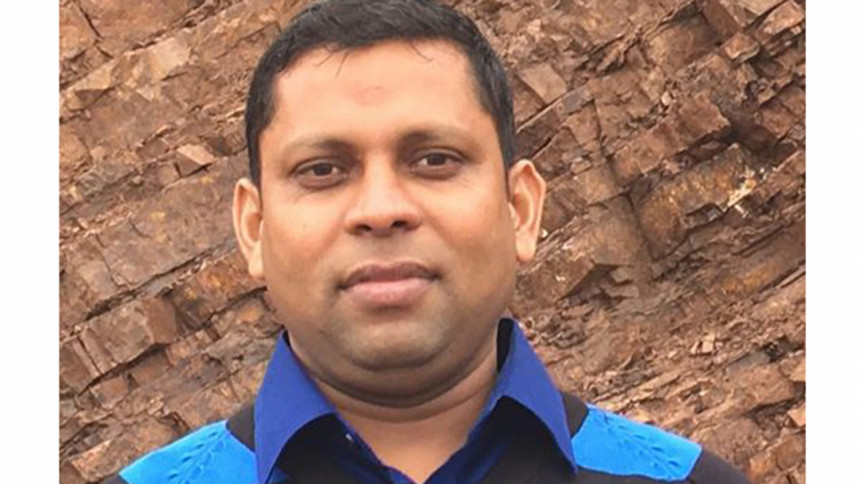 Rapid Action Battalion's intelligence wing director Lt Col Abul Kalam Azad, who was hit by splinters in an explosion near a militant den in Sylhet, died at Combined Military Hospital (CMH) in Dhaka tonight.
"He breathed his last at 12:05am Friday," Maj Roysul Azam, deputy director of Rab's legal and media wing, told The Daily Star.
READ ALSO: Blasts kill 5 amid raid
Abul Kalam was flown back to Dhaka on life support from Singapore last night. Earlier, he was admitted to Singapore's Mount Elizabeth Hospitals for better treatment.
The explosion in which he was hit occurred around an hour after another bomb went off around 7:00pm some 400 metres north of Atia Mahal in Shibbari where militants were holed up since the early morning of March 24.
READ MORE: Rab official flown back from Singapore
The explosions left a Rab director, two police officials and four civilians dead and injured 39 others. Army commandos later on killed four militants in the building.
Lt. Col. Mohammad Abul Kalam Azad, was born on October 30, 1971 in Chapainababganj to a well-known family.
Abul Kalam began serving as a commanding officer in Rab-12 from October 26, 2011 on deputation from Bangladesh Army.
He served as a deputy director in the intelligence wing (TFI Cell) of Rab Headquarters from December 31, 2011 to December 7, 2013.
READ MORE: IS claims responsibility for Sylhet blasts
n June 7, 1996 he was commissioned in the East Bengal Regiment of Bangladesh Army after passing the 34th BMA long course.
He successfully completed his duties in different important posts including IO, Adjutant and Quartermaster with the 6th East Bengal Regiment.
Later, he also worked in different important posts at the army headquarters, administrative office, 1st Para Commando Battalion and 19th East Bengal Regiment. He is a commando.
He was married with two sons and a daughter.
His dedication was recognised through Bangladesh Police Medal (service) in 2016.