Injured in Sylhet: Rab official flown back from S'pore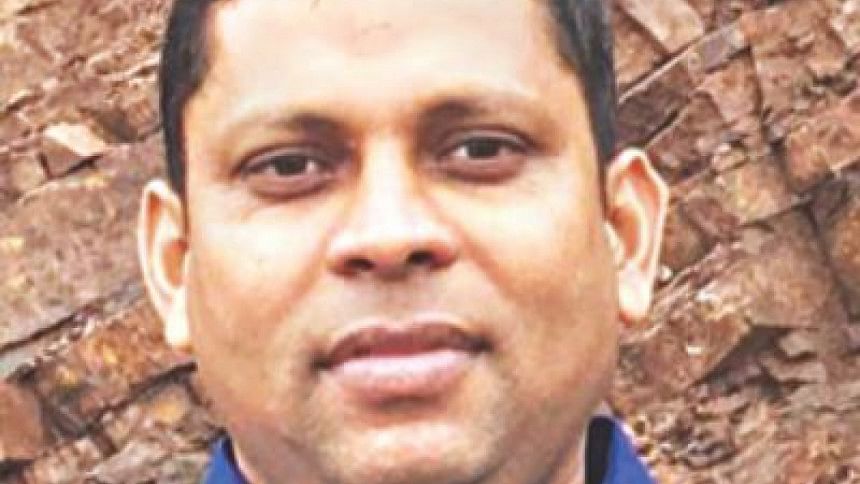 The director of Rapid Action Battalion's intelligence wing who was hit by splinters in an explosion near a militant den in Sylhet on March 25 was flown back to Dhaka on life support from a Singapore hospital last night.
Splinters hit his brain entering through the eye, Lt Col Abul Kalam Azad's younger brother Yusuf Ahsan Hemel told The Daily Star.
Doctors at Mount Elizabeth Hospitals Singapore did not find him fit to be operated on and he has been kept in Combined Military Hospital (CMH) in Dhaka Cantonment, he said.
He will be flown back once fit for surgery, he added.
Rab officials say his condition has remained unchanged. Specialist doctors in Singapore suggested he be brought back and the medicine prescribed is available in CMH, said Rab's legal and media wing Director Mufti Mahmud Khan.
Abul Kalam was flown to Singapore on Sunday night. The explosion in which he was hit occurred around an hour after another bomb went off around 7:00pm some 400 metres north of Atia Mahal in Shibbari where militants were holed up since the early morning of March 24.
The explosions left two police officials and four civilians dead and injured 40 others. Army commandos later on killed four militants in the building. 
Abul Kalam began serving as a commanding officer in Rab-12 from October 26, 2011 on deputation from Bangladesh Army.
He served as a deputy director in the intelligence wing (TFI Cell) of Rab Headquarters from December 31, 2011 to December 7, 2013. His dedication was recognised through Bangladesh Police Medal (service) in 2016.