Nor'wester lashes Dhaka, 30mm rain recorded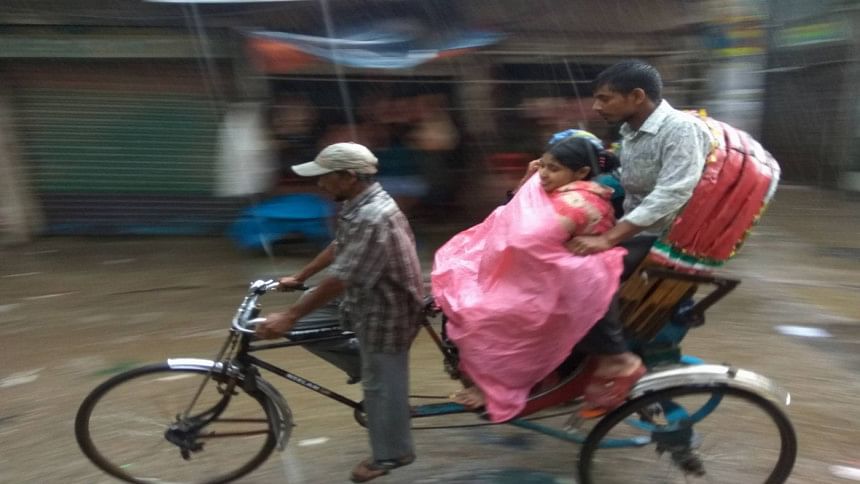 Met office recorded 30 milimetre rainfalls as a nor'wester with hailstorm lashed Dhaka on the first day of Bangla new year, Pahela Baishakh.
The 30mm rainfall was recorded in the capital in around two-hour of rain till 6:00pm yesterday, Ruhul Quddus, a Meteorologist at Bangladesh Metrological Department, told The Daily Star.
The rainfalls were also recorded in Tangail, Mymensingh, Sylhet, Gazipur, Comilla, Brahmanbaria and Narsingdi, the official said.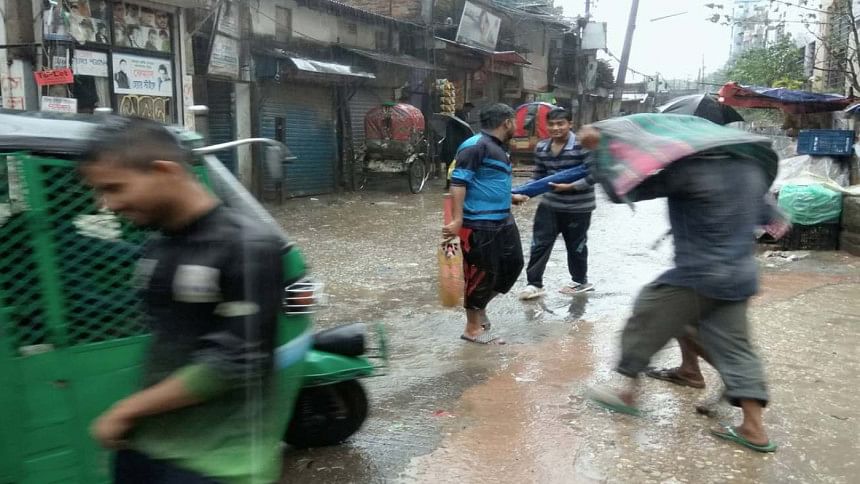 Many people especially the homebound commuters, who went to Ramna Park, Dhaka University, Suhrawardy Udyan and adjacent areas of the city to to celebrate Pahela Baishakh, suffered due to the rainfall that caused by the norwester.
The met office forecast in the morning said that rain or thunder showers accompanied by temporary gusty wind is likely to occur at a few places over Sylhet division and at one or two places over Rangpur, Rajshahi, Mymensingh, Dhaka, Khulna, Barisal and Chittagong divisions in the next 24 hours till 6:00pm today.