Pahela Baishakh belongs to every Bangalee : Abul Hayat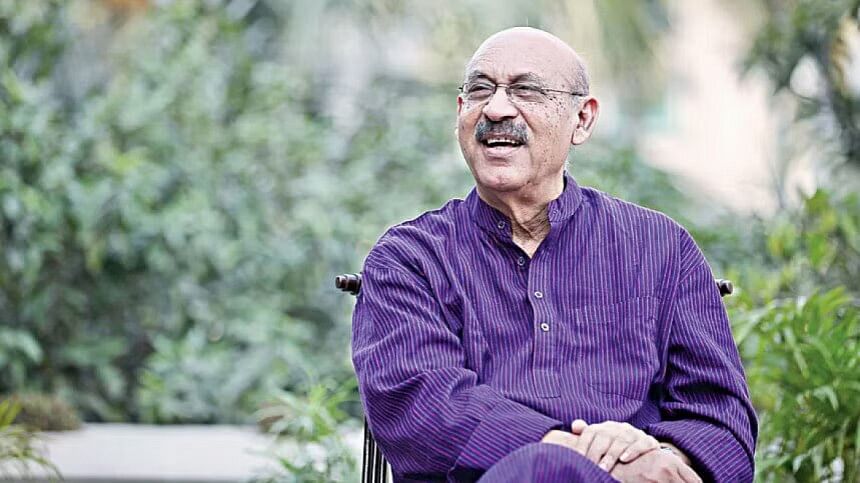 Ekushey Padak winning actor, playwright and director Abul Hayat has been a part of showbiz for more than 50 years. He has acted in several memorable dramas, making his place in people's hearts.
On the occasion of Pahela Baishakh, he sat down with The Daily Star to have a little chat.
"During my childhood, we didn't celebrate Baishakh in such grandeur, the celebrations were small. However, during that time, Chaitra Sankranti had a bigger celebration, I have many good memories of that time living in Chattogram," reminisced the veteran actor.
He also added anecdotes about his time in university, mentioning how he and everyone would wait for Pahela Baishakh. Later on, the celebrations included his wife as well as his drama troupe, sharing the joy of the Bengali new year with everyone.
"Pahela Baishakh is a part of people's heart, it is a day of our celebration regardless of class, gender or religion. Pahela Baishakh embodies the start of new things, despite however our year has been. That is the emotion we all share," he remarked.
One of the oldest rituals of the new year is the opening of a Halkhata. Halkhata refers to the ritual of starting a new logbook for one's business or establishment. Speaking about the tradition, Abul Hayat quipped, "The ritual is still ongoing and I have been invited to a few as well. People have sweets to mark the auspicious event, which I like very much."
He continued, "There's also the tradition of having Hilsa fish on Pahela Baishakh. Which is rather prevalent in the cities or urban areas, and rural areas have always had Panta Bhat as a menu item. Which then passed onto the suburbs".
"People still send sweets to each other's places during Pahela Baishakh, keeping the tradition alive. I find that very endearing. I believe, Pahela Baishakh is everyone's, it belongs to every Bangalee. Hopefully we can all live with that shared harmony in mind", concluded the actor.