Death toll from Old Dhaka chemical warehouse fire now 70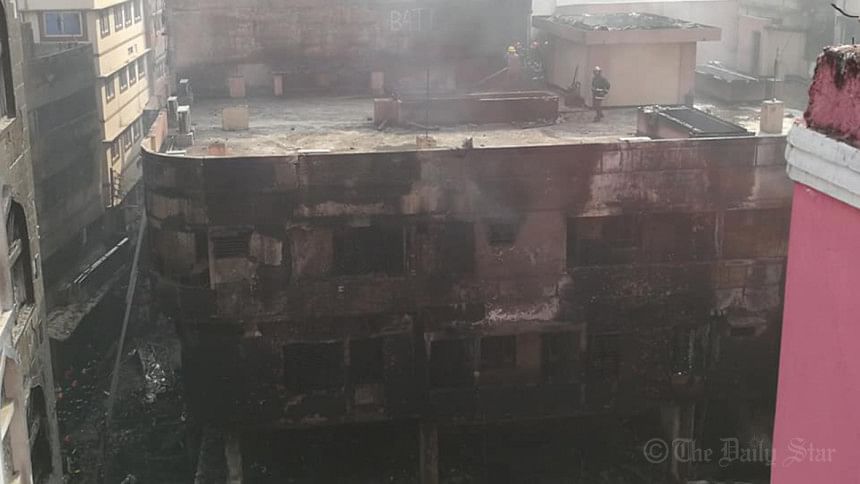 The death toll from the fire at a chemical warehouse in Chawkbazar area of Old Dhaka has now risen to 70, Fire Service and Civil Defence officials said.
Scores were injured in the fire that originated around 10:40pm at a chemical warehouse on the ground floor of the five-storey building named Hazi Wahed Mansion. The flames then quickly spread to three other buildings nearby, including a community centre.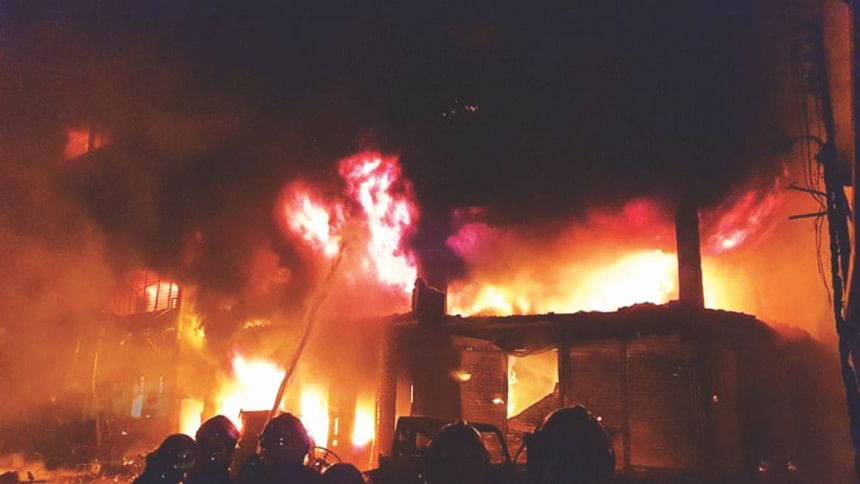 Among the injured, 41 were admitted to Dhaka Medical College Hospital, according to the latest update from the control room of the fire service.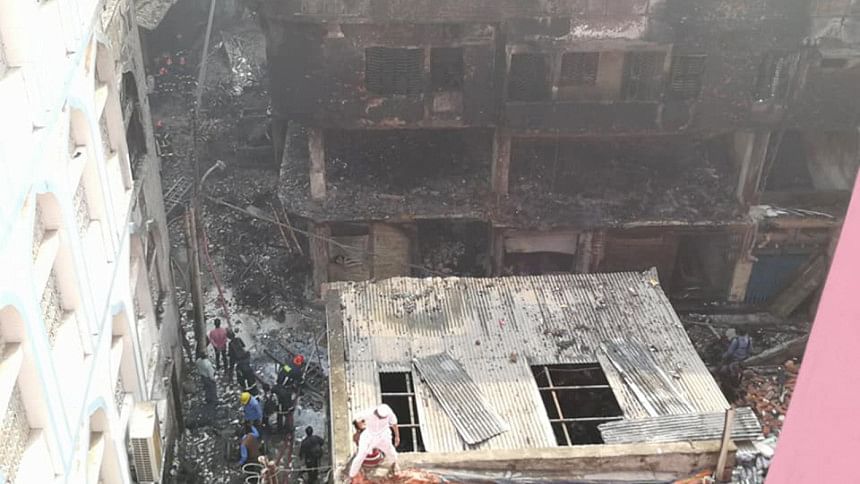 Tarek Hasan Bhuiyan, the deputy assistant director of the Fire Service and Civil Defence department, the death toll is being placed at 70 as of now. The officials fear the death toll is likely to rise.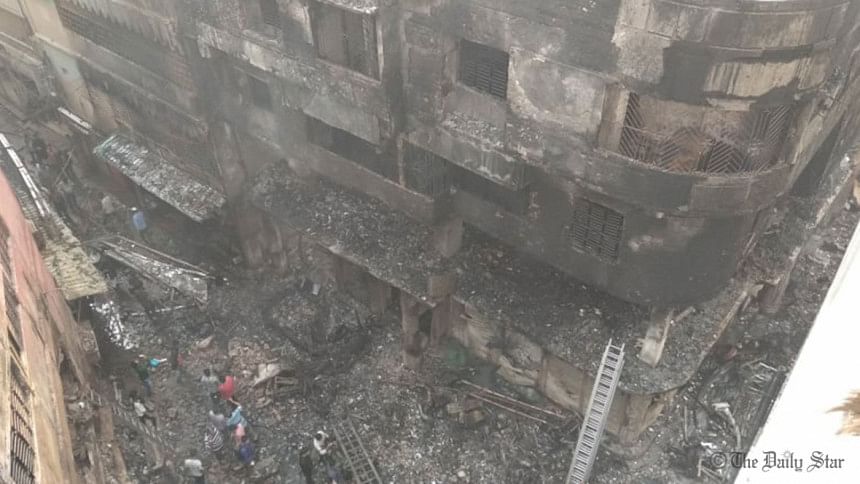 Thirty-seven units of firefighters from 13 fire stations brought the fire under control around 3:00am.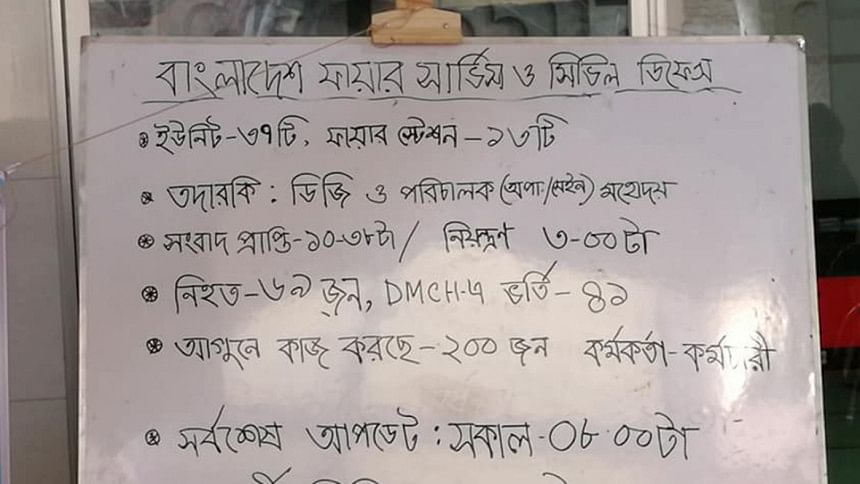 READ MORE: 65 bodies taken at DMCH

The origin of the fire could not be known yet.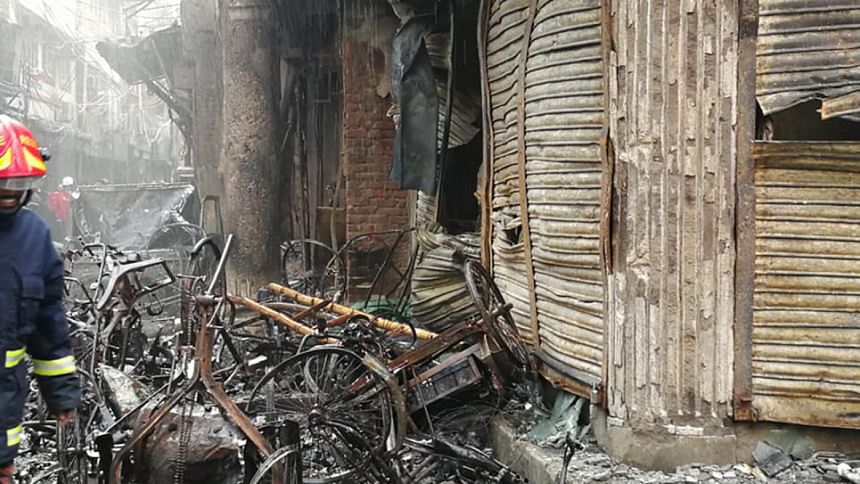 The incident is reminiscent of the Nimtoli fire that killed 123 in 2010. It had sparked a public outcry, demanding the relocation of chemical warehouses and stores from the area, but little has been done in the last nine years.