People rush to DMCH in search of near and dear ones
67 bodies brought to the hospital morgue so far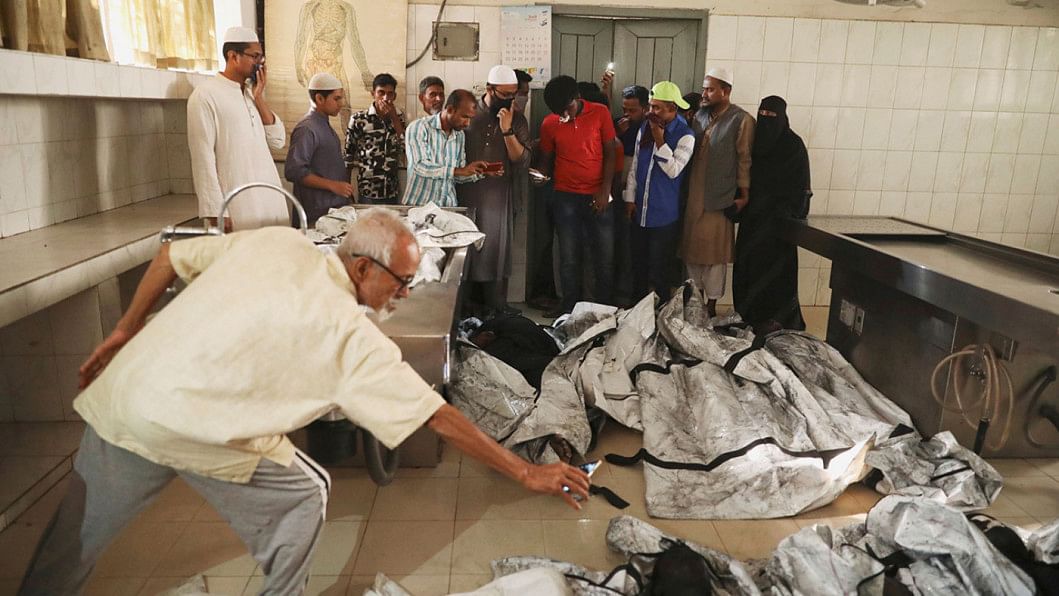 Hundreds of people are rushing to Dhaka Medical College morgue to identify their near and dear ones this morning as the bodies of at least 67 Chawkbazar chemical warehouse victims were taken to the Dhaka Medical College Hospital.
The sub-inspector of Shahbagh Police Station said that till 9:40am, the DMCH authorities have received a total of 67 bodies.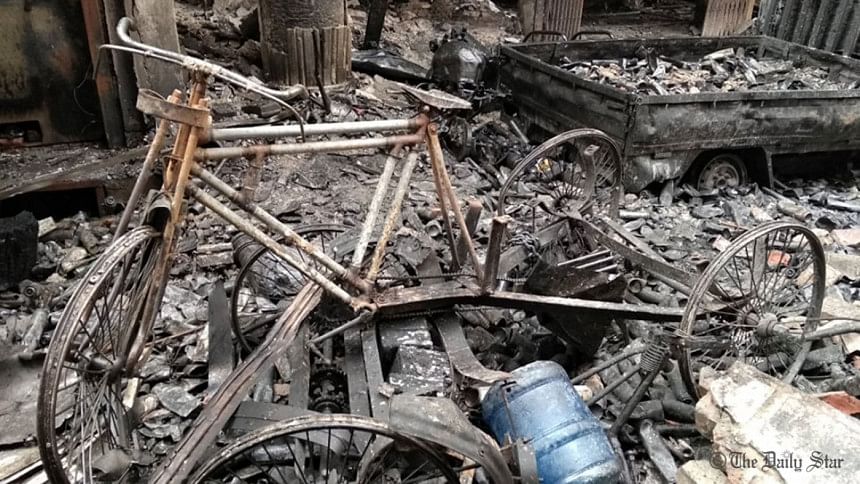 However, the death toll is being put at 70 as many bags have been brought with severed and burnt body parts, which indicates that the death toll is much higher, Fire Service and Civil Defence Deputy Assistant Director Tarek Hasan Bhuiyan told media.
READ MORE: Death toll from Old Dhaka chemical warehouse fire now 70
The bags carrying the bodies of those deceased are being numbered chronologically and brought to Dhaka Medical College Hospital and are being lined up in the morgue floor, said Tarek Hasan Bhuiyan.
The family members were seen rushing to the morgue and trying to identify the deceased, our reporters from the spot said.
Meanwhile, Sohel Mahmud, head of Forensic Department of DMCH also confirmed they have received a total of 67 bodies and are waiting for the inquest report and permission for postmortem from the law enforcers before they start postmortem.
"DNA samples will be collected from the bodies which cannot be identified and later matched with family members," said Sohel Mahmud.
The DMCH premises is now crowded with hundreds of family members of those either deceased or injured in the Chawkbazar fire last night.
"It is a heart-wrenching sight. Families are crying, sitting in a corner or trying to identify their loved ones," said Tuhin Shubhra Adhikary, our reporter at DMCH.