Never seen such situation at courtroom: CJ
He terms it 'unprecedented'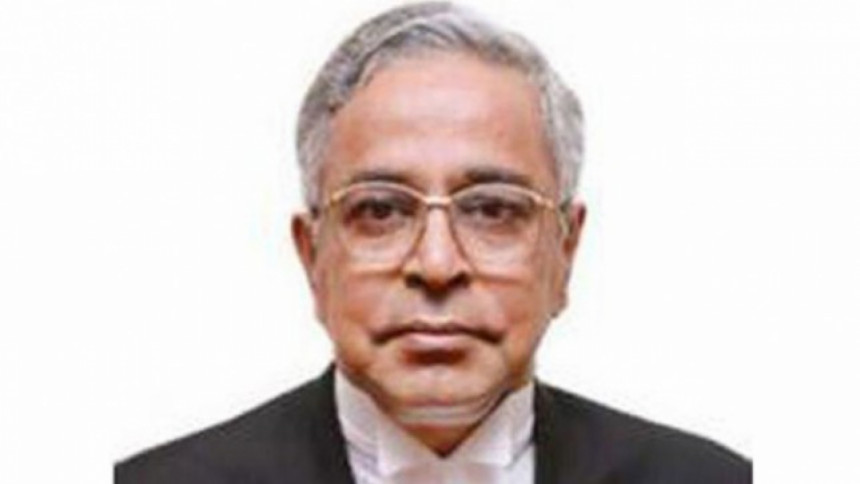 Chief Justice Syed Mahmud Hossain today termed the chaos at courtroom by the pro-BNP lawyers "unprecedented".
"Everything has a limit…. I have not seen such a situation in the courtroom before, the chief justice said after returning to the courtroom around 11:35am.
Earlier around 10:00am, a six-member bench headed by the chief justice left the courtroom after a group of pro-BNP lawyers shouted and made chaos in the room during the hearing of an appeal filed by the party chairperson Khaleda Zia in Zia Charitable Trust corruption case. 
When the court proceedings started in the morning, Attorney General Mahbubey Alam informed the court that the authorities of Bangabandhu Sheikh Mujib Medical University (BSMMU) are yet to prepare the reports on Khaleda's health condition and prayed to the court to adjourn the hearing of the appeal till next Thursday (December 12).
As soon as the court fixed the next date of hearing, the lawyers started shouting "shame, shame" in the courtroom.
After they returned to the courtroom, the chief justice said, "This court passes order on the documents and evidence. It does not care what anybody says."
Later, Barrister Ajmalul Hossain placed argument before the apex court in another case.
But again, the pro-BNP lawyers started giving slogans, making a chaotic situation there.
After 12:15pm, the judges became silent and halted judicial activities again.
The judges left the courtroom at 1:15pm when the time of court activities expired.  
Khaleda on November 14 filed the appeal with the SC challenging the High Court order that on July 31 rejected her bail petition in the same case.