CJ for updating century-old Evidence Act 1872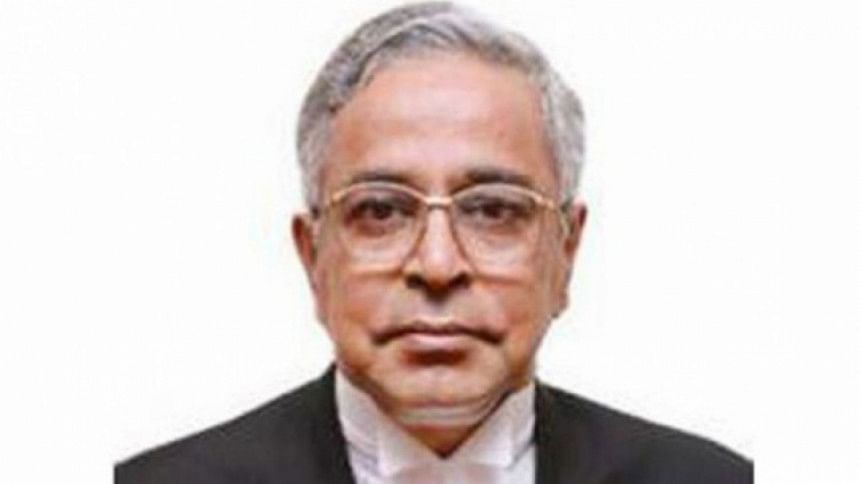 Chief Justice Syed Mahmud Hossain today stressed the need of updating the century-old Evidence Act of 1872 by incorporating the provisions for using digital evidence as much of the communication and commercial activities are now done on digital platforms.
The law of evidence plays a pivotal role in the effective functioning of the judicial system, and victory or defeat in a case depends mostly for evidential acumen or the lack of it, he said.
The CJ was addressing as the chief guest at the inauguration of a four-day workshop entitled "Dialogue on the Use of Digital Evidence in Court" jointly organised by the US and UK embassies in Dhaka.
The 1872 Evidence Act is a great piece of law, but it needs to be updated to meet the challenges of 21st century when technology is changing rapidly and the government and private organisations are increasingly using digital technologies, he said.
"If we are able to overcome the challenges to introduce digital evidence in our justice system to a great extent, it will help assist the judges and investigation officers," the chief justice said.
Participants have been invited from tribunals where digital evidence is currently permitted under certain circumstances, including Anti-Terrorism Tribunals, the Cyber Crimes Tribunal, Speedy Trial Tribunals, and the planned human trafficking tribunals. 
Representatives of the Ministry of Law, Justice, and Parliamentary Affairs were also invited to better understand the challenges judges and prosecutors face under the Evidence Act of 1872.
US Ambassador to Bangladesh Earl Miller said there is widespread support in Bangladesh's justice sector for using digital evidence as it would significantly increase the credible evidence available to prosecutors and judges.
It will also help solve crimes more quickly, and reduce the backlog of cases, the US envoy added. 
Supporting enhanced use of digital evidence in Bangladesh's justice system, British High Commissioner in Bangladesh Robert Chatterton said proper use of digital evidence can play a major role in increasing the efficiency and integrity of the administration of justice.
The workshop will provide Bangladeshi judges and prosecutors with fundamental information on authenticating digital evidence for use in courts, and address concerns and identify common ground among stakeholders to lay the groundwork for introducing digital evidence in Bangladesh's courtrooms in future, said a joint statement of US and UK missions in Dhaka.