Chief Justice to hold meeting with SC judges on judicial function tomorrow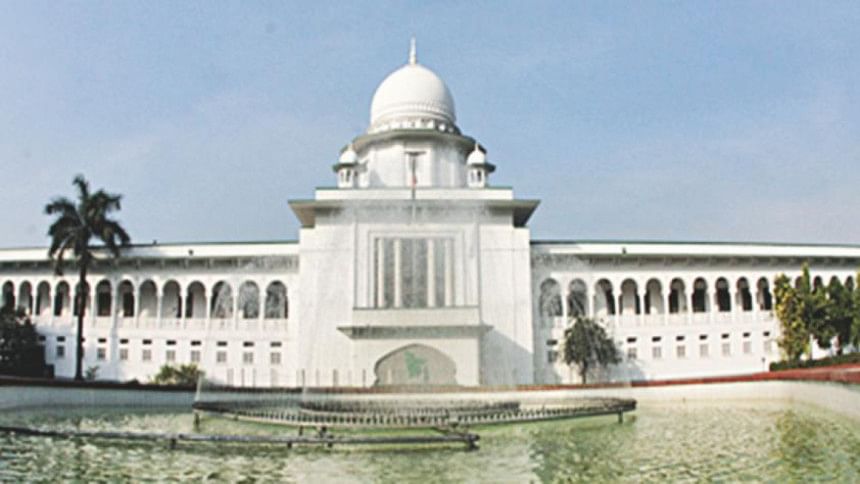 Chief Justice Syed Mahmud Hossain will hold a meeting with Supreme Court judges tomorrow to decide about the judiciary as its functions remain halted since March 26 due to ongoing coronavirus outbreak.
"The chief justice is observing the overall situation of the judiciary and discussing with the Supreme Court judges about this issue. Some lawyers have sent few applications to the chief justice for running court functions on a short scale during the ongoing closure. All the issues may be discussed at the meeting tomorrow," Supreme Court spokesman Md Saifur Rahman told The Daily Star today.
He said the court is a crowded place where judges, lawyers, litigants, journalists and court staff gather during proceedings.
"If the court functions are allowed in this situation there might be a risk to public health. The chief justice is thinking about all relevant aspects," Saifur said.
The meeting may decide about the extension of court closure, he added.         
The Supreme Court spokesman added that some magistrates are working at the subordinate courts across the country in line with the instruction from the chief justice   in order to deal with urgent matters including bail petitions.                                                      
Contacted, Attorney General Mahbubey Alam told The Daily Star that saving lives of people from the coronavirus outbreak should be the first priority.
Then the court functions may be resumed and later on the losses of lawyers and litigants and recovery will have to be considered, he said.
The attorney general also said the shutdown must be strictly maintained in the country like that of Germany in order to contain the coronavirus.
Supreme Court Bar Association President AM Amin Uddin told this newspaper that the lawyers cannot run their profession and people cannot go to courts to seek justice due to the ongoing closure and therefore, a negative impact has been made in the judiciary.
There is nothing to do during this situation for the recovery of the loss as coronavirus outbreak is a global problem, Advocate Amin Uddin said.
The SCBA president said he requested the chief justice over phone to run the Supreme Court functions on a short scale during the ongoing closure in order to give some relief to lawyers and justice seekers.
"I hope the chief justice will consider my request," he said.