Militancy under control: Monirul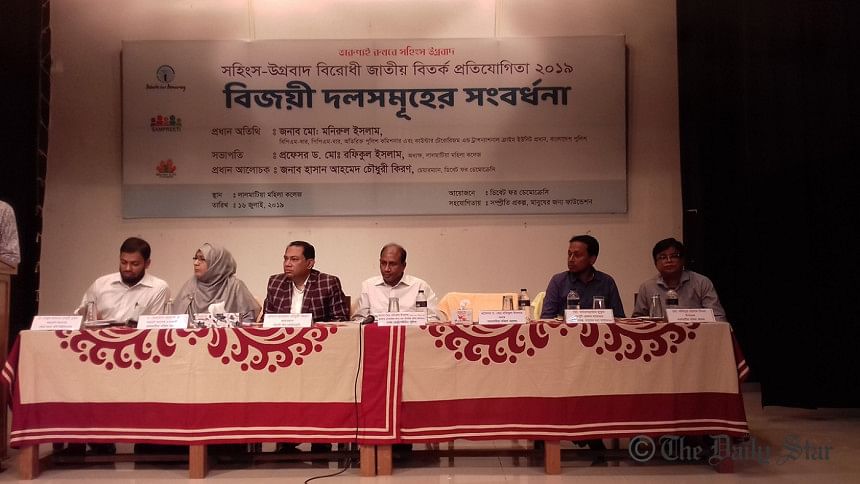 The menace of militancy and terrorism in the country is under control, assured Monirul Islam, chief of Counter Terrorism and Transnational Crime (CTTC) unit of Dhaka Metropolitan police (DMP) today.
The law enforcing agencies remain alert regarding any kind of militancy risk, he said while talking as the chief guest of a programme arranged in collaboration with Manusher Jonno Foundation (MJF) at Lalmatia Mohila college in Dhaka this noon.
There was a heightened risk of militancy in Bangladesh during the month of Ramadan following the attacks in Sri Lanka and New Zealand, the CTTC unit chief said adding that they successfully averted it.
In order to deal with militancy, exercising the law only is not enough, Monirul said while urging guardians and teachers to watch out for it.
"The antibodies of terrorism should stem from the family," he said adding that "The greatest measure to avert militancy is the right knowledge about religion."