Govt to scrutinise slain Nazim's writings: Minister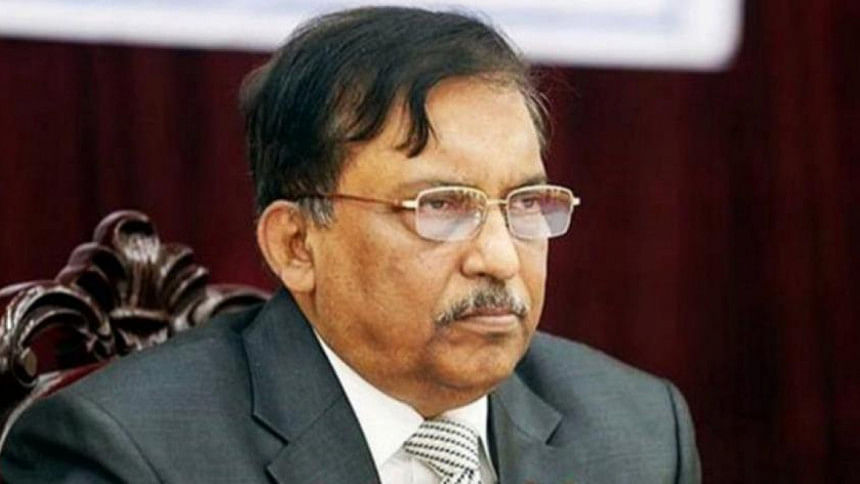 Home Minister Asaduzzaman Khan Kamal today said that the write-ups of the slain secular activist Nazimuddin Samad are needed to be scrutinised to see whether he wrote anything objectionable about religion.
He underscored the need for scrutiny in an interview with BBC Bangla Service while asked about possible cause behind the killing.
ALSO READ: Protect online activists in Bangladesh: UN
Unidentified assailants hacked and shot Samad, 26, a law student of Jagannath University, to death in the capital's Hrishikesh Das Lane last night.
ALSO READ: Jagannath univ student hacked, shot to death
"I cannot say right now why it happened or what exactly happened. I need to gather information first," the minister responded, when asked about the murder that took place Wednesday night.
"It is needed to see whether he has written anything objectionable in his blogs."
Regarding the trial of the pervious killings, Kamal said investigations have been completed of all the previous cases. "Either the main perpetrators have been detained or identified."
Meanwhile, Tapan Kumar Saha, officer-in-charge of Sutrapur Police Station, told BBC Bangla Service that they had no such information that Nazim was an online activist.
Information Minister Hasanul Haq Inu said the killing proved radical forces attempt to banish the secular people.
"Already 75 criminals have been landed in jail with capital punishment for militant attacks," Inu said.