Gonojagoron Mancha stages sit-in at Shahbagh until execution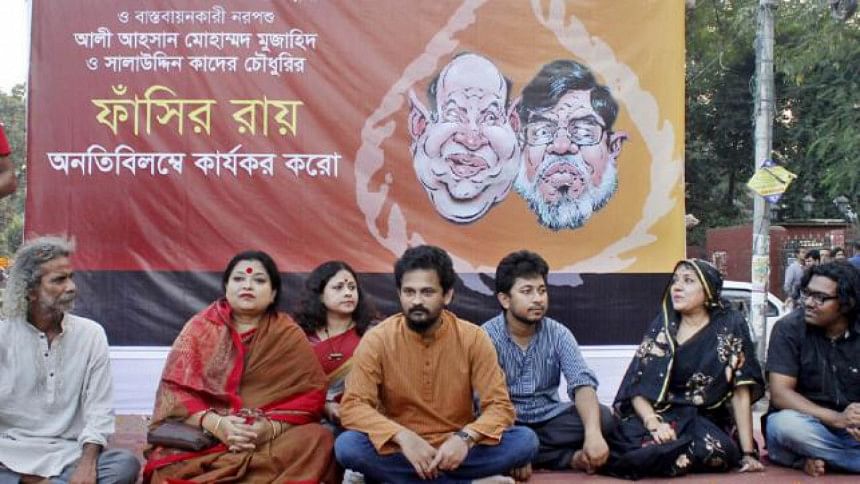 Gonojagoron Mancha announced to stage sit-in in the capital's Shahbagh area until execution of the death sentences of condemned war criminals Ali Ahsan Mohammad Mojaheed and Salauddin Quader Chowdhury, reports the Bangla daily Prothom Alo.
The Supreme Court dismissed both convicts' review petitions on Wednesday, paving the way for the government to execute Mojaheed, general secretary of the Jamaat-e-Islami, and Salauddin, a member of the BNP standing committee.
Imran H Sarker, spokesperson of the Gonojagoron Mancha, announced the decision from a rally in front of the national museum at Shahbagh today.
The Gonojagoron Mancha activists during the rally demanded quick execution of capital punishment for the both convicts.