How Pakistan viewed '71: Academics and publishers discuss
To understand the attitude of the adversaries of the Liberation War, I went to collect the data for this book and found that Pakistanis are defending themselves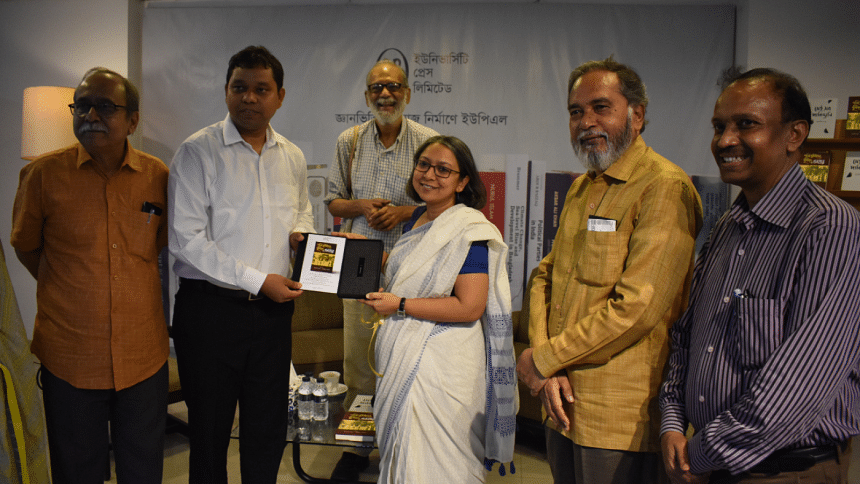 In memory of Professor Emeritus Mohiuddin Ahmed, University Press Limited (UPL) organised a discussion for two crucial books on the Liberation War published by the publisher—Pakistanider Dhristite Ekattor (2014), written by Professor Muntasir Mamoon and Mohiuddin Ahmed, and Sheishob Pakistani (1999) by Mohiuddin Ahmed—on June 21, 2023 at 4 PM. The discussion was hosted in UPL's central office in the capital's Green Road area, and it was live streamed on UPL's Facebook page at https://www.facebook.com/uplbooks. 
Speaking at the event, the distinguished guest Muntasir Mamoon, Bangabandhu Chair at the University of Chittagong, said, "Mohiuddin Ahmed studied in Punjab, Pakistan. He was the elected VP of the student body there. While it was a difficult endeavour as a Bengali and non-Aryan, he was accepted among them. That has helped in the creation of this book."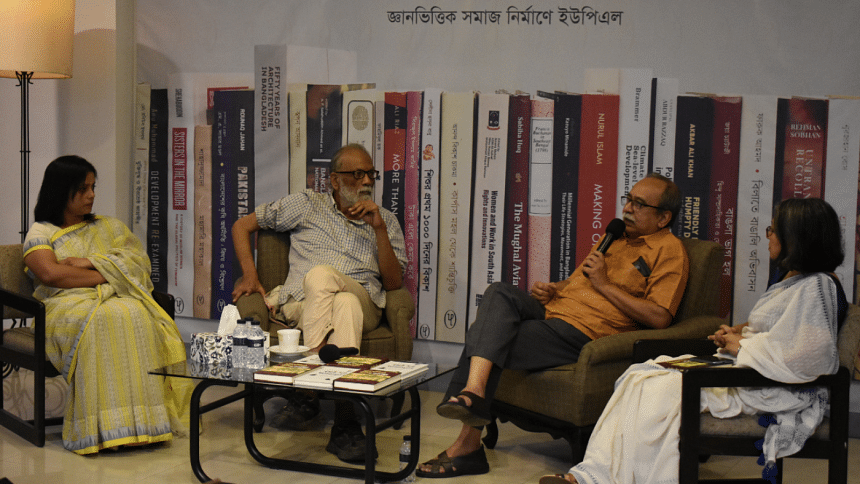 He added, "However, he was aware of his identity as a Bangladeshi. The period when the book was written is important. To understand the attitude of the adversaries of the Liberation War, I went to collect the data for this book and found that Pakistanis are defending themselves. In 1971, they thought of themselves as attackers and victors, but in 1996-1997 they saw themselves as the accused. As a result, their position has also changed."
Author, littérateur, and researcher Afsan Chowdhury said, "Even Pakistanis can be heard saying that the Liberation War is a reality of Pakistan while studying the history of Bangladesh. In fact, this was not the unique reality of Pakistan. Pakistanis also often claim that you have broken Pakistan, but Pakistan was never really a single state. That is why studying the political sphere before 1947 is necessary." 
He stated that for this, Harun-or-Roshid's book The Foreshadowing of Bangladesh: Bengal Muslim League and Muslim Politics: 1906-1947, published by UPL, is important, as it shows how the concept of Pakistan was wrong. It was not possible for Pakistan to defend it militarily. 
Sagar Tarang Mondal, Assistant Professor at Kalyani University in West Bengal, India, who joined the event virtually, said, "This book is important for us as Indians. The scene that flashed before my eyes when I went to translate the two books is an emotional history. While translating, I was exposed to the critical side as well as the emotional side. I have tried my best to retain the emotional aspect of history in the translation. It is very necessary to promote these two books as documents of history because we judge many national and international events based on many misconceptions, and these two books will help us get out of that misconception." 
Mahrukh Mohiuddin, Managing Director of UPL, said in her welcome address, "When Mohiuddin Ahmed was doing this interview, we were teenagers. But we clearly remember that this work was very risky for various reasons at that time. They performed the task with great courage. Even after the work was completed, we received several phone calls threatening us not to publish the work. Even after 50 years of independence, there has been no official apology from Pakistan, it is a matter of sadness for us as a nation. In the introduction of this book, the important context of the creation of the book is said." 
A rare video clip of an interview with Rao Farman Ali, head of Operation Searchlight, was shown during the event. A set of audio recordings of the 28 interviews—that were included in the book Pakistanider Dhristite Ekattor—was presented to Chowdhury Shahid Quader, Trustee Secretary of the Genocide Museum, for the collection of 1971 Genocide Archive and Museum.