Encroachment: Eviction along Buriganga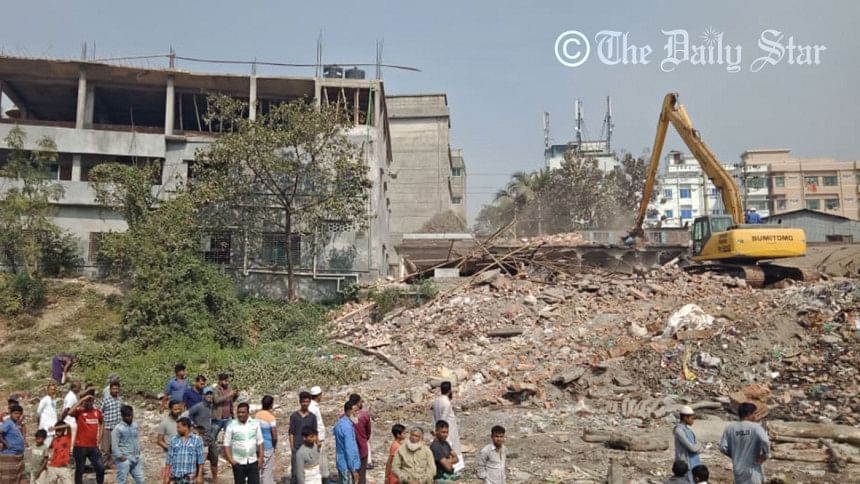 For the fourth day, authorities are pulling down illegal establishments along the vein of Dhaka – the Buriganga River – to free its land from encroachment.
Bangladesh Inland Water Transport Authority (BIWTA) began the drive at Ashrafabad in Kamrangirchar around 10:00am. Authorities said, the eviction drive would continue through to evening.
Around 50 structures were demolished till 12noon today.
"We will continue this drive every week from Tuesday to Thursday till February 19," Joint Director of BIWTA (port) AKM Arif Uddin, told The Daily Star.
Earlier, in the last three days, BIWTA demolished 444 structures in total.